How To Work Together?
SO-FAR re-publishes a set of instructions by formAxioms and INTER—MISSION, the curators of Negentropic Fields, a project which paved new frameworks for digital collectivity in art-making.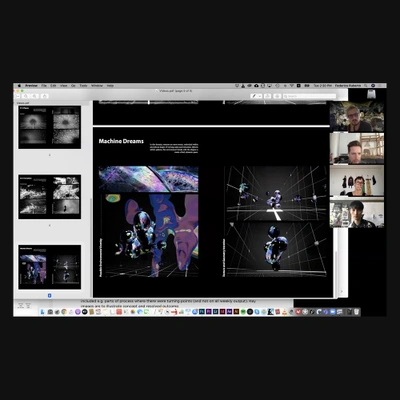 How To Work Together? is a set of instructions handed out by the curators of Negentropic Fields to the five participating artists at the start of their work towards the exhibition at the National Gallery of Singapore in December 2020. Their collective research was intricately documented on the digital platform, INFO . These questions and provocations not only served as a guideline for the collaborative process that followed (albeit remote for most of 2020), it also served as a declaration and promise of a curatorial ethos to be abided throughout the project. Following A User Guide to Negentropic Fields , SO-FAR is re-publishing this document to cast light on the black box of curatorial labour, particularly in a project that aimed to pave new frameworks for digital collectivity in art-making.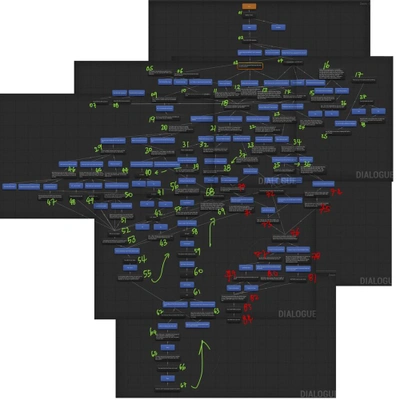 fXØ [formAxioms] - HOW TO WORK TOGETHER?
CONSIDER THIS SPECULATION
- Everything is becoming virtualised. At different rhythms, at different speeds; everything is being translated into digits. This is a generic point that we believe you as an artist working with digital tools have considered at various points of your practice.
- We ask each of you as artists to position yourselves within such a speculation: what becomes of your "art", when physical contact is reduced to the minimum, and the art "object" is experienced as a purely "digital-object"?
- We ask each of you to be part of this exhibition because we believe your work contributes meaningfully to such a debate.
At different rhythms, at different speeds; everything is being translated into digits.
- We ask each of you to: either select one to three pieces from your past productions or create a new piece. Either way, the piece(s) should reflect on the virtualisation of experience, on the collapse of direct or physical contact, on the exploitation of immaterial labour, on the transformational role of performance in art, on the necessity of having a physical audience, etc.
- So how can you contribute to this exhibition? We believe your work dwells in the digital. You have been selected because your work has defined new aesthetic contours, new trajectories for how to look at, experience, or embody art. Hence, you may ask, what part of your work are we asking you to exhibit? You are free to choose what and how, but you should ask yourselves: what is your art when every aspect of society has become virtual, mediated, digitalised, translated… when your "object" or "performance" is asked to be part of a digital collective?
WHAT "SPACE" WILL YOUR WORK BE SHARING WITH OTHERS?
- For us the "virtual" is a space, it should encompass places and not only digits. It is data, but it should be experienced not just as data, but as spatialised -data… specifically when such spaces contain art from a collective of artists with different digital attitudes and ethics.
- No digital space of the exhibition has been pre-defined yet, although we know that (due to our budget and schedule) we will work as curators with Unreal Engine[1] as a medium.
- Given the moment in which we live, a shift is necessary in the way art is produced and kept alive. Your work has been selected not to become a game to be consumed — there's nothing more removed from our intention than seeing your work passively displayed on a gallery-like "digital wall" and commodified.
- Be reassured: we are not asking you to learn about or to use Unreal Engine; we as curators will use it. Why Unreal? Because it is ready to use, free of charge. Of course, we would like to define new forms of platforms without dwelling within corporate and predetermined products; of course, we aspire as artists and as curators to script in code our own medium of expression… but simply due to time and budget restrictions, this cannot take place within the framework of this exhibition.
In what "space" does your work live?
- In what "space" does your work live?
- There is no space designed at the moment because this exhibition does not take place in a physical gallery; it will mainly take place in the conceptual space of a new digital-platform (although there will be a minimal presence at the National Gallery).
- This exhibition takes place at a paradigmatic moment in which the institutional forms where art is usually displayed in are transforming (they will continue to transform due to the global pandemic's impact; they have already been transforming without the general public's notice due to the gargantuan self-catalytic apparatus we call Capital, which everybody knows by now is an accelerating process of abstraction of each regime of life and labour, of which art is a part).
- It is for these reasons that we can only define the space of the art collective and the type of digital presence of each artist's work whilst going through the process with you, whilst getting to know your point of views on such matters.
- We can only start defining/designing the space of the collective after having received your piece(s) (and the archival material used to make such piece(s): data, text, videos, photos, audio recordings, 3-D scans, new digital models, etc.). Only with these will we be able to start building a conceptual space, an archive of fragments in which your ideas will live.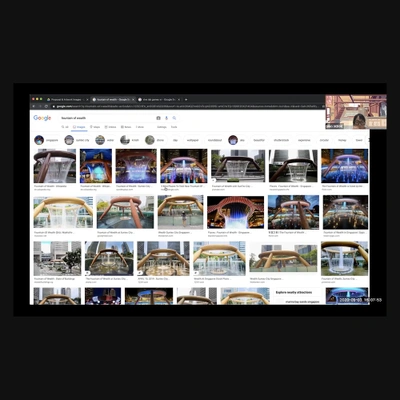 - The space that we will build will not be the literal translation of an existing building. It will not be of any known typology. Given the transformative moment in which we live, we believe as curators we need to give artists the possibility of cohabiting spaces free from the passive clichés of tradition.
- The digitally-crafted collective space we have in mind will not be of traditional architecture; your work will not be simply placed on "white digital walls". We will not use Unreal Engine to create a new game-like experience of art; it is not our intention to design a pseudo-gallery such as those that we see regarding many such translations. We don't share their conceptual or aesthetic takes, nor their triviality.
- We will use Unreal Engine to build a multi-dimensional space, a 4-dimensional diagram, a conceptual "architectonic" displaying not only "a work" but the underlying relations between different works, displaying in the space how your work came into being, its transformations over time.
- Although everything seems to be moving into pure data and relations, we, as said at the beginning of this text, still believe in the necessity of "making place" in order to inhabit —meaningfully and conceptually — a space, one that opens a bracket within the digital entropy of structureless data.
- Our intention is to create a conceptual space of relations that can be navigated and explored — a meta-space, as we believe that a curated collective of artists is not only data — it requires structures: conceptual but perceptible spatio-temporal structures to be exposed to an audience, and thus a non-trivial place in which to facilitate engagement.
- For all these reasons, such a "space" has not yet been formed. It will be our labour as curators to create such an environment, an archive to keep alive the collective work of this exhibition and to display the ethical potential of structuring a platform.
PROCESS OF EMPLACEMENT
- Traditionally, in a curated collective, each artist is either asked to produce a new piece or to give an existing piece to be used for the purpose of the exhibition. When art pieces are "performances," they are either presented in the exhibition through video or sound recordings, or they are performed anew at the exhibition venue.
- The exhibition we are curating differs from other more traditional ones. It is a digital exhibition that needs acts of emplacement. There will be a certain, minimal measure of adaptation during the emplacing of each work.
- The process of adaptation will not require your labour, as we are not asking you to learn or use Unreal Engine to make your work (although you can also be engaged in the process if you like). However, we are interested in seeing your work within our collective, a space which will be made through Unreal Engine.
It is only by experimentation that we can discover the pros and cons of modes of collectively inhabiting the future.
- We will not be structurally transforming or altering your work, nor will we unilaterally decide how to utilise your work in this exhibition. What we are interested in is constructing how your work can live within our digital conceptual model (the collective, the multi-dimensional archive) — for this, we will require your engagement.
- As curators, we are not interested in taking your work and making it other than what it is. One may say that in a traditional gallery there is no active translation, although the work is alienated from its original settings, it does not lose its main conceptual/material characteristics. The ethics of the curator is to assemble a collectivity and not to artistically transform the work of artists.
- In our digital environment we will not transmute your work. Only certain aspects of it will need to be reformulated and the modes and terms of your work appearance in the collective environment will need to be planned.
- What we will construct will be a conceptual environment, the testing of a new platform, in which your work will be featured. We will decide together with you how your work will be emplaced in such an archive.
- The emplacement will be our labour, our work of adaptation.
- We believe in the ethical necessity of starting to test and to prototype new platforms. These are not given to us as curators and artists. It is only by experimentation that we can discover the pros and cons of modes of collectively inhabiting the future. We are asking you to join us in such an exploration.
1

.

Unreal Engine is a real-time 3D creation tool that enables its users to create virtual reality experiences.