NFT Collections: Richard Entrup
Undercover OG Richard Entrup walks us through his wallet as we talk through the importance of curation, the best advice he's received as a collector and why he's never sold an NFT.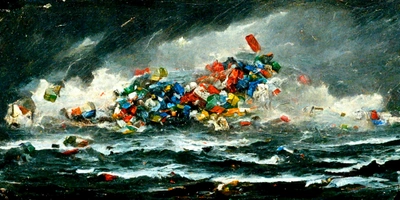 The rise of NFTs has ushered in a new global and decentralised art market, allowing countless creators the opportunity to sell their work in entirely new ways. So who's buying it? And why? In a new series of questionnaires, SO-FAR asks prominent collectors to walk us through their wallets as we piece together the new paradigm enabled by digital collecting.
First up is undercover art and tech OG Richard Entrup , who has been involved in the NFT space since 2018, but only made his first NFT purchase in 2021. Entrup has led technology, innovation and digital transformation programs at an array of prominent global brands, including Tiffany, MoMA, Disney, Christie's, and Verizon. While serving as the global chief information officer at Christie's, he envisioned and executed a major digital transformation program that included the first blockchain-based auction, a virtual AR hang app, predictive analytics, computer vision apps using AI/ML, and online mobile bidding during a live auction. In 2018, he also helped launch the inaugural Christie's Art & Tech Conference , where NFTs were first introduced to the conventional art world. Since then, he's served as an advisor to ClubNFT, House of First, CADAF, and — full disclosure — SO-FAR. Entrup's also recently been dabbling with Midjourney to create his own AI-generated art experiments .
We spoke with Entrup about the importance of curation, the best advice he's received as a collector and why he's never sold an NFT.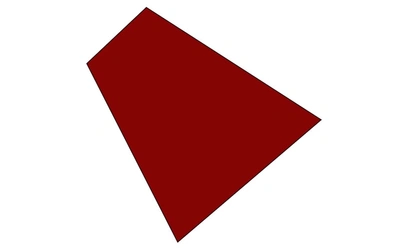 SO-FAR: When did you start collecting NFTs?
Richard Entrup: I started collecting NFTs relatively late, probably early 2021, which is odd since I was so close to art, tech and blockchain back in 2018 when Christie's executed the first blockchain auction and, for the first time, announced NFTs to the traditional art world. At that time, I was in touch with some of the people who are now considered NFT OG's, like  Jason Bailey , founder of ClubNFT and Right Click Save, and  Matt Hall , founder of Larva Labs, the platform that created CryptoPunks and Autoglyphs. It's funny — I remember having dinner with Matt,  Vanessa Grellet and others in London after that first Christie's Art & Tech Conference, which was focused on blockchain and AI art, and not having a clue who Matt was at the time… and look at the CryptoPunks project just three short years later!
SF: What was your first blockchain purchase?
RE: While I've been collecting digital art since well before NFTs, my first official NFT was a piece created by Daniel Doubrovkine — who goes by the alias dB . — former CTO at Artsy and currently heading up a search dev team at Amazon. The piece was called Sanguine Shape, and I bought an edition 7/10 for 0.07 ETH on OpenSea. The series was dB.'s attempt at a digital version of a sanguine shape, true to the minimalist nature of his original drawings. Each one was unique, slightly different from the others, and generated in code.
SF: And what was your most recent?
RE: My most recent NFT would probably be an edition 1/100 of a work by Zancan called Sunflowers. It's a generative drawing made with Javascript code and was part of a #peace4Ukraine campaign to raise money for the Ukrainian people. Zancan is amazing and one of my favourite generative artists. A former oil painter from the south of France, he's also great at classical painting, something I always love to hear about an NFT or digital artist.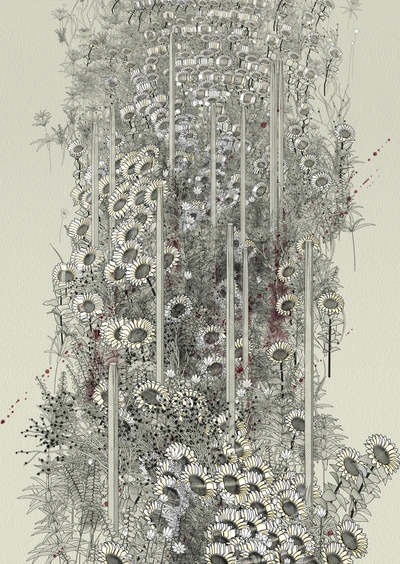 SF: Tell us about an artist more people should know about.
RE: Mario Klingemann . Mario lives in Germany and can be found on many NFT platforms. He's a pioneer in the field of neural networks, deep learning and artificial intelligence . I love his work and will collect anything I can afford. I had the pleasure of meeting him over a direct Zoom call recently to explore a collaboration with one of the NFT startups I'm supporting. He's a coder at heart — which I love — and highly respected in many circles.
I look for works that would be worthy of hanging at a MoMA or LACMA, or my own home on an LCD screen, which I'm working on.
SF: If you could only keep three NFTs in your collection, which three are you keeping and why?
RE: I'm keeping all the NFTs in my collection for now. I've never sold one. I'm not a flipper, nor do I buy PFPs or collectables for a quick win. I've bought a few PFPs and collectables to experience the utility of the project, but I'm focused on collecting fine art in the digital art and AI/generative category. I look for works that would be worthy of hanging at a MoMA or LACMA, or my own home on an LCD screen, which I'm working on.
To answer the question, the top three keepers for me would be  Refik Anadol , Mario Klingemann, and Zancan. I love their work and believe it will continue to appreciate in value, like fine art does in the meatspace.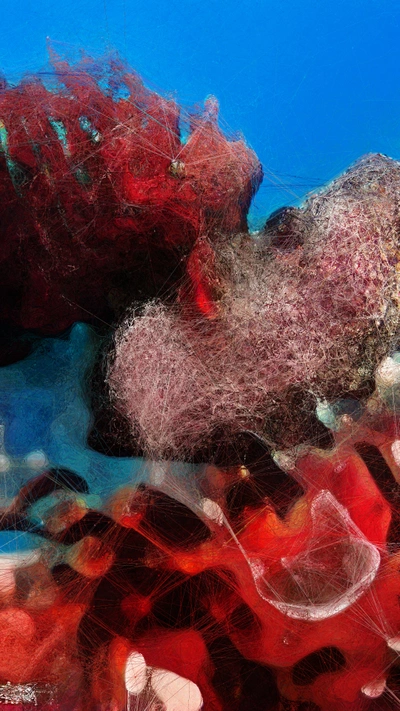 SF: What does the NFT market look like five years from now?
RE: For collectables and PFPs, I suspect things will cool down a bit, as we're seeing now. Still, the original set of genesis NFT projects such as Robbie Barrat, XCOPY, CryptoPunks, Bored Apes, CryptoKitties and the like will sustain value. Indeed, they are already being spun off into other projects, such as  the recent Punks acquisition by Yuga Labs , the Bored Apes team, and the creation of the $APE token that just launched. M&A, IPOs, fundraising and similar occurrences are all good movements and a sign of normalisation for a healthy emerging market.  For me, curation and intent are paramount when buying art, physical or digital, and I want to know about the artist, the work, the intention, the technique, the history, and so on. The floor price and the blockchain platform used are less important. I look forward to a day when they're not called NFTs, and no one cares about the underlying transaction that creates the receipt or certificate of authenticity. We don't "buy" deeds or titles when buying a home, boat, car or other valuable items. Sure, the supporting documentation is critical and gets stored safely to protect your investment and prove ownership, but let's be clear, NFTs are not JPGs, MP3s, PDFs or any other digital asset. NFTs are tokens — source code and data records — entries in a blockchain made up of computer bits and bytes. The digital assets they link to (hopefully stored on IPFS ) are really what we're after as collectors. That is, unless the intention is to treat the NFT as you would cryptocurrency, which is only about speculation and buying low and selling high. There are very distinct NFT collector personas with very different missions and goals: one is here to collect art, and the other one is here purely to make money, and both are fine.
SF: What's the best piece of advice you've received as a collector?
RE: "Collect NFTs you love.. from artists you want to succeed… For prices you can afford… With the assumption you may never resell them… And you will never be disappointed…" — Jason Bailey, aka Artnome