Decisions, Decisions: The bang. Prix Diary
Curator Jing Yi Teo journals the complex restructuring and selection process of an interdisciplinary prize.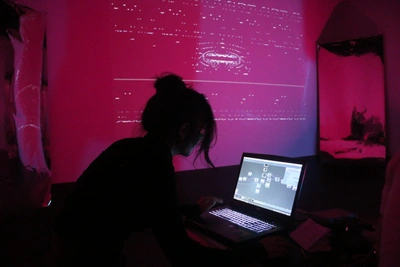 In its fourth year, bang. Prix is an annual prize organised by innovation consultancy firm ArtBizTech which aims to support artistic practices that intersect with the disciplines of technology, science and design. Over an extended period of time, a few participants are selected for an international programme of events and activities uniquely suited to their development needs. SO-FAR's Chief Editor Christina J. Chua was a member of the jury in the selection of participants for bang. Prix's 2020 programme. This series of diary entries begins with an introductory account on the team's internal structuring and the participant selection process by the programme's curator, Jing Yi Teo. The series will continue with reflection logs by two of the programme's participants on their interdisciplinary collaborations, mentorship, project development and more.
Sometimes you don't know what you're looking for until an opportunity presents itself, and you dive straight into it for no other reason except that you had a good feeling about it. One weekend during the last quarter of 2019 I received a message from Emrah Yayıcı, founder of ArtBizTech, the company that initiated bang. Prix, then known as "bang. Art Innovation Prix", saying that the organisation had plans to grow their team. The subsequent Monday I was in their office — bright, airy and high up in one of the towering office buildings of Istanbul's dense, hilly, skyscraper district. On Tuesday, Emrah would be in Bangalore for a conference; if things were to happen at bang. Prix, they would have to take place immediately. Every day counts. 
The team had set their minds on two key changes this year: to take bang. Prix international, and to focus on its people more than its exhibitions. In the three years they had been running in Turkey, the program was largely fixed: an open call, assigned mentors, group workshops, talks and finally an exhibition showing all the projects developed during the year. It was a set formula that worked and had brought bang. Prix the local recognition it has today. But as the saying goes, what got us here won't get us there. The new bang. Prix was going to require a bottom-up change in strategy and vision.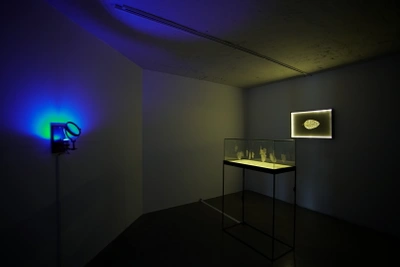 What does it mean to curate a programme? At the risk of adding to the unending list of  decontextualised uses of the term "curation", shifting away from the idea of a "final exhibition" would mean zooming out on the entire process of engagement between bang. Prix and its participants, so that the exhibition could be seen as one component out of many others. 
The first step was for the team to look back at what bang. Prix stood for in the past, and imagine what new identity bang. Prix would take from now onwards. Our distinction stemmed from the team being a multi-disciplinary one: apart from myself, a curator and writer; Emrah, an entrepreneur and engineer; there was Rabia Yorgancı Kındıroğlu, a computer engineer specialised in social robotics; and Nurseli Yorgancı Ceylan with a background in industrial design. Previously, bang. Prix had accepted only artwork submissions from artists, but this year we began offering support to those from non-art fields such as neuroscience, biology, and literature for the lateral expansion of their practices to include artistic approaches. We wanted to conceive of bang. Prix as a safe space where interdisciplinary curiosity could be encouraged, focusing on the process of developing and refining a project, and ultimately nurturing creative practices. We explicated these resolutions in a list of bullet points [1], which later proved to be more useful than we imagined. We kept returning to these as the backbone of every decision as we progressed. 
We wanted to conceive of bang. Prix as a safe space where interdisciplinary curiosity could be encouraged, focusing on the process of developing and refining a project, and ultimately nurturing creative practices.
Then came the jury panel, which would essentially determine the selection of the participants, and subsequently advise the programme's design. As with past years, the jury panel was comprised of various experienced professionals highly regarded in their respective fields. This year, to enforce a diversity in perspectives in our evaluation of candidates, we enlisted the help of a jury with three out of six members based outside of Turkey. 
In our open call, an evaluation criteria narrowed our search for curious and motivated individuals or groups that had development goals in line with the spirit of our organisation. While it was simple enough to filter out submissions that were incomplete or not relevant to the published criteria, we had to determine our criteria further in an evaluation sheet for the jury to select amongst the long-listed applicants. For example, originality in approach towards the intersection of art and other disciplines was high in priority. Specificity of the support requested was another marker — could these needs be fulfilled by other organisations? In the landscape of proliferating artist grants, residencies and mobility-support initiatives, our positioning as an organisation that provides customised developmental support — not only project fulfilment — for participants over a period of 10 months means that there were many ingenious, even revolutionary projects that we had to refuse in sticking with what we set out to do.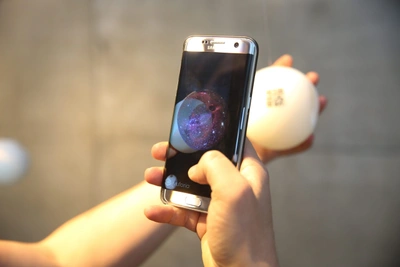 That space and desire for open development rendered us unable to make a fixed and certain programme of activities and events, including — the hot request — exhibitions, before getting to know the individuals and groups we were going to support. We were unable to articulate definite ways in which we were going to enable our participants to achieve their goals, not only to applicants and others, but to ourselves as well. Yet one early sign that we had got something right shone through only a few weeks after we published the open call, when we received an invitation from a Tunisia-based organisation Culture Funding Watch [2] to participate in a conference on arts and cultural funding in the MENA (Middle East and North Africa) region and abroad. We were chosen specifically to attend because we represented a resource for the arts that was different from the usual monetary grants. At the same time, being in the presence of over 180 artists gathered together during the conference provided us with a jolt of clarity in envisaging and communicating how we would provide support. 
It was a decision that was set from the beginning that while we could provide for the materials, software or hardware to enable a project on a case-by-case basis, bang. Prix would not be known as an organisation that provides funds. We have chosen to be innovative with the forms that the term "support" may take. To this point, we have hashed out examples from what we've done in the past, and storyboarded a couple of participant profiles. But moving forward, we have to be careful not to let these examples become templates.
It was necessary that this aspect was reflected in our selected participants as well. bang. Prix is people-centred, but we called for people with projects because a proposed project would give us an understanding of the direction that the applicant was headed towards, and it would demonstrate a seriousness and dedication to an interdisciplinary practice. The proposal would also serve as a focal point for our collaboration over the following ten months. This was why we conducted interviews after the jury had made their final selections. The interviews with the shortlist were made with the purpose of understanding which stage of the project they each stood at, what their expectations were, and whether or not we could meet them. If a candidate was in the final stage of a project and was only left with its execution, we would not be contributing more than supplying the materials and logistics needed to complete it, and we were looking to provide support for artistic practices beyond one project. The tricky part was looking for proposals that, apart from being interesting and meaningful, also presented the right balance of serious intent and room for collaborative development.
Now that we have the final selection of five participants, we're able to move onto the next stage of our own internal process: planning the programme and schedule of activities, starting with mapping out potential collaborators. The process is all the more invigorating as a large part of it involves discussing with and listening to our participants even though most of it happens though online video calls. We have Christiane Peschek, an artist based in Vienna who will investigate the parallels between historical body representation in sculpture and the progressive virtualisation of female bodies as a part of her research on the future archeology of contemporary human beings; Eriko Takeno, an artist, researcher and poet based in Tokyo whose audio project introduces poetry to invite listeners into somatic thinking; Esin Aykanat Avcı and Ilgım Göktürk Başal, an Ankara-based artist-scientist duo working on the visualisation of DNA; Irem Bugdaycı, an interactive media artist and architectural designer based in London who will develop perceptual experiments utilising eye-tracking technology to challenge our constructed realities and the repressive consequences of the burgeoning visual ecology of screens; and lastly Marija Avramovic and Sam Twidale, frequent collaborators who will refine their use of realtime animation and research into several themes surrounding hybridisation. Among them, two will be logging in their process with us in this column. And after so much time envisioning and imagining the work we will do, our creativity in execution will finally be put to test.
1

.

Read more at www.bangprix.org/about-us/

2

.

Culture Funding Watch is an organisation that hosts information on art and culture resource mobilisation in the Middle East and North Africa (MENA) region and beyond. They recently launched the Cultural and Creative Enterprises Index to generate crowd-sourced data on actors in the global arts and creative sector. Culture Funding Watch, accessed 1 March, https://culturefundingwatch.com