APPETITE: On the Outskirts, A Design for Change
Curator Deborah Lim muses on the intersection of art and design as presented in APPETITE, a hybrid R&D kitchen, record bar, art gallery and more.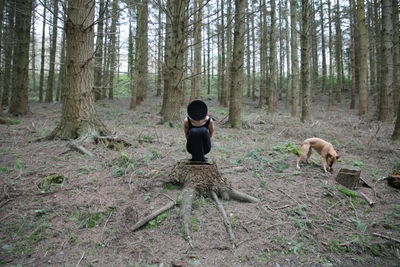 When searching for the definition of the word "groundlessness", this sentence seemed particularly relevant: "From time to time, we realise the groundlessness of our being and are then prone to ontological anxiety."[01] There have been all too many reasons in recent years for existential crises on political, social and epidemiological fronts. Changes to routine or structure bring discomfort as we find ourselves shaken out of ignorance and, therefore, bliss.
Yet there lies a beauty in the non-definitive, the unclassifiable grey areas. For how else are new possibilities forged and mechanisms of growth put into place? One could argue that to continuously evolve is what makes us human; and the ability to adapt to uncertain times through unconventional means may well be the only way forward. Platforms which support such change, leaving room for incubation and inventiveness within those gray zones, must therefore be supported.
Within this hybrid space, curiosity is currency and the pleasure centre is activated on multiple fronts.
Based in Singapore, an intimate but ambitious space called APPETITE is one such example. From its name and association with highly-acclaimed chef Ivan Brehm, APPETITE is first anchored in the mind as a restaurant. Its other links then present themselves — an online resource on material and visual culture[02] as well as a physical loft complete with a test kitchen, art gallery and music lounge. Within this hybrid space, curiosity is currency and the pleasure centre is activated on multiple fronts.
If one had to venture a likely description of APPETITE, the term "Design" as defined by radical futurist and architect Buckminster Fuller comes close. An analysis of this term first denotes a sense of order and the presence of a coherent "Design". Secondly, Fuller's definition involves an active shaping of one's experience and — thirdly — an intelligence that moulds the overall process.[03] This piece analyses APPETITE through these three factors, and references specific artists and artworks that have been showcased in the space over the course of five exhibitions.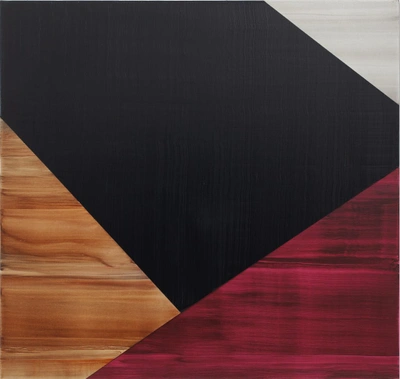 1. A New Order
APPETITE is built upon collaborations in the realms of food, art and music, offering a layered exploration of cultures across boundaries. It not only encapsulates the physical act of hosting with a team that elevates visitor experiences, but also the digital version of web hosting — it being an online database for research and development; providing frameworks which facilitate space for diverse narratives, histories and backgrounds to gather. Its website reads: "We document, archive and reinterpret patterns of migration, trade, war and exchange across time and geography. We call this approach crossroads thinking."[04]
When describing order in a database, the opposing elements of bottom-up generalisation and top-down specialisation can be applied. Functionally, generalisation draws multiple contributors to create a new, broad entity.[05] In a way, it's all about community-building. Conversely, specialisation leads to silos and can become sterile within echo chambers created between people in the same industry. Despite the fact that specialists are relied upon both in the APPETITE team and advisory board for guidance and resources, it is fascinating to note that the curatorial processes and encounters within this multi-functional space are decidedly generalist. As Brehm muses, "For most guests, if we're not careful, we can be bookish. For most academics, we can be dreamers. We're caught right in-between."[06]
Within food, art direction and curation, the search for such patterns is integral.
That "in-between" is also the crossroads of the inter— or "antidisciplinary". In her essay, The Age of Entanglement , Neri Oxman — designer and leader of the Mediated Matter research group at the MIT Media Lab — addresses the "antidisiplinary" through a diagram of domains for creative exploration in Science, Engineering, Design and Art. This hypothesis states that knowledge is entirely entangled and can no longer be ascribed to, or produced within, disciplinary boundaries.[07] Creative energy is churned through what she calls the Krebs Cycle of Creativity (KCC) and each domain has the ability to transform into the other.
At APPETITE, Design and Art meet in this manner. Design produces results that maximise function and augment human experience, adjusting behaviour; while Art plays a role in the questioning and awareness of our world.[08] When combined in a single space, they overlap, intertwine and catalyse each other in an evolving process.
A prime example is the artistic practice of Mexican contemporary artist, Ricardo Mazal, whose works were on display in an exhibition at APPETITE ,  titled What Happened Here?  At first glance, the compositions are abstract, geometric forms of vivid colour, speaking to the language of graphic design. And yet, Mazal's subject matter is rooted in spirituality and rituals, resulting in oil paintings such as the Trilogy of Burials  series, which were created after visits to funerary sites like Mount Kailash — the holiest mountain in Tibetan Buddhism.[09]
In another exhibition titled Chromatic Identities , a work titled Yellow Pink Blue Clock  (2016) by Rondinone held a magical quality with its presence — reflecting light off its stained-glass surface. It brought to mind decorative art, and its curatorial text pointed to the global history of craftsmanship and ethereal characteristics of glass. But as a clock with no markings to signify the passing of time, it could well be a transcendent window or portal…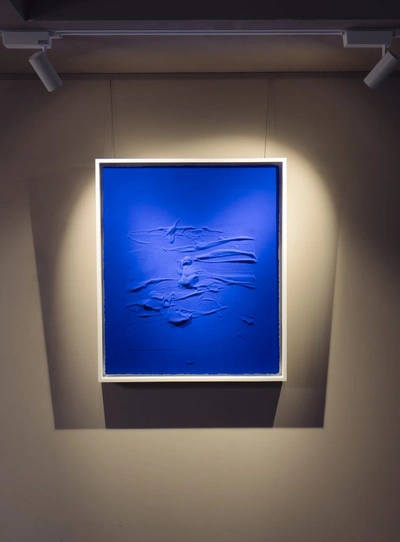 2. Shaping the Experience
APPETITE places less emphasis on transactional elements of a business, overturning the typical outcomes of a food and beverage venue, and instead focuses on ways to bring transformational, human-driven and conversational factors into the heart of what they do. By re-evaluating communication and the use of space, invoking softness, engagement and intimacy, this gave rise to openness, freedom and subjectivity — setting the stage for a larger story to be told.
Each visitor's experience is uniquely determined by what one latches onto when they linger in the venue for an extended amount of time. The team uses these cues, connecting people to trains of thought, and through conversation and exchange, interest can be genuinely focused. Far from a typical restaurant encounter, one does not merely enter APPETITE, consume their food and drinks, and leave. It's all about that imprint, or first impression.
Take colour, for example. Also in Chromatic Identities , which looked to colour and its lineage through historical, experiential and anthropological frameworks, artist Jason Martin brought together pure colour pigments on handmade paper, in striking hues that resembled velvet given the texture and consistency of his works. One could simply be drawn into the rich Oriental Blue (PB29)  shade and stop there, but one could also go further to consider import and trade routes and discuss the colonialist "exotic" lens through which Eastern culture was viewed from a Western perspective in literature and history.[10]
Creative research collective Comp-Syn (short for "Computational Synaesthesia") pushed the mandate further, imagining what "colours" certain words could evoke. By plugging keywords such as "pleasant" or "serene" in different languages into Internet image searches, clusters of small squares that averaged these colour compilations were created. Called "colourgrams", these impressionistic squares  revealed intrinsic cultural differences and even demonstrated that the "colour" of words could change over time, with different visual associations. Through the Internet's massive image database, one could now survey the colour of words like " surprise", "victim", "technology"…[11]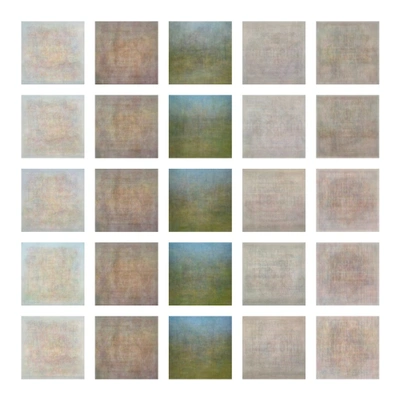 These associative colourgrams are instructive of the APPETITE experience. Brehm maintains that a creative process begins with pattern recognition, and this is true in the way humans analyse and understand discrete information — a process of piecing elements together. Even if two objects look distinct, a shared element can be unearthed, and guided experiences allow one to unveil these similarities. Within food, art direction and curation, the search for such patterns is integral. Thereafter, research charts the course, and the work continues by putting these ideas into practice.
By embarking on this process, it is no longer a case of forcing concepts together — such as creating an appetiser or cocktail inspired by an exhibition theme, or a music playlist that responds to a particular country or culture. Each dish, artwork and song are complete in themselves, and visitors derive their own personal and organic connections over time spent in the venue. APPETITE's General Manager and Head of Research, Kaushik Swaminathan, suggests that moments of hybridity amplify each other through a felt experience.
She/Her  was a group exhibition at APPETITE which explored representations of the female form[12] in Southeast Asian art. Whether it was through the simple lines of Pinaree Sanpitak's iconic breast stupas or Yanyun Chen's references to the lived female experience through stories and fiction, the links a viewer could make with their personal knowledge were direct and familiar.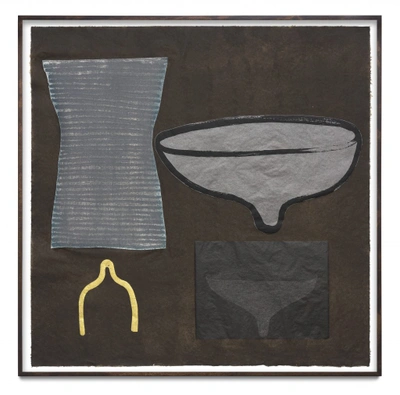 3. IQ
Buckminster Fuller's final epithet of a Design was underlying intelligence, and the APPETITE emphasis on research certainly supports this. Art elicits feelings, working largely on a subconscious level. Coupled with research, considered engagement and an unravelling of layers to bridge audiences, art is then elevated even further.
To illustrate this, What Happened Here?  was co-curated with research associate Kathryn Miyawaki, whose senior thesis at Yale University, for which she was awarded the A. Conger Goodyear Fine Arts Award, manifested in the exhibition. The online viewing rooms (OVR) of each show have evolved to include not only artist biographies and descriptions of works, but dedicated essays and thought pieces written by the APPETITE team for prolonged reading at one's leisure. A team of remote researchers contributes content to their programme, and the appointment of Clara Peh as Art Lead presents an intriguing prospect moving forward — what with her being a key Singaporean voice on non-fungible tokens (NFTs).
Each dish, artwork and song are complete in themselves.
Brehm emphasises that APPETITE was never intended to become a research centre to rival other academic institutions or publications in Singapore. Rather, its content and expressions were reflective of the work featured in its premises; allowing for knowledge exchange and discourse on-site and feeding into future programming plans. With regards to both art and food, the point is not to overwhelm visitors during their experience, but to make an experience coherent for them as they navigate it. It allows for the breaking down of boundaries for wider conversation. If one was able to sense a link between a dish, an artwork and a specific sensation or element of their personal lives, their experience was ultimately deemed a success.
Let us not forget the fundamental role that artists themselves play in the creation of the thought-provoking and contemporary creations that APPETITE has featured. This feature concludes with three memorable works that have been presented from the onset of the art programme:
(1) Writing in the Rain  (2011) by FX Harsono, which addresses how Chinese Indonesians were forced to change their names from Chinese to Indonesian ones during the Sukarno and Suharto dictatorships[13] artist repetitively writes his Chinese name in calligraphic letters on glass, only to have water eventually wash away the markings in ink.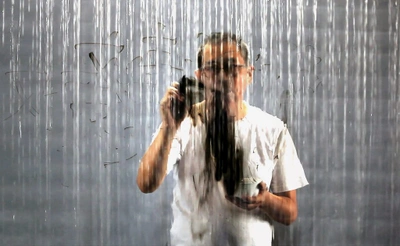 (2) Remnants #1, #11, #12 and #13 (2017) by Sim Chi Yin, 2017 Nobel Peace Prize photographer whose One Day We'll Understand series started from memories of the Cold War and broadened into collective recollections of the Malayan Emergency[14]. Blurred images showcase conflict sites where key events of the Malayan Emergency unfolded.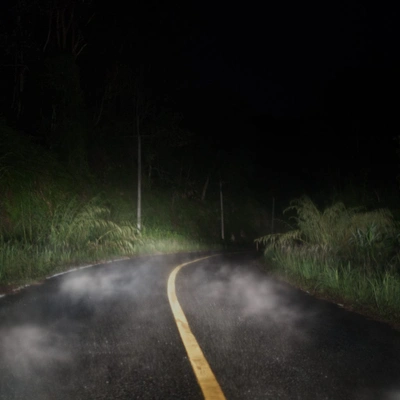 (3) Shangri-La (2014) by Gonkar Gyatso, who adapts the symbols of Western pop culture into thangka[15] painting. Conjuring notions of the mythical Shangri-La location, the mixed media collage brings together a mandala of nuclear weapons, Shakespeare and QR codes.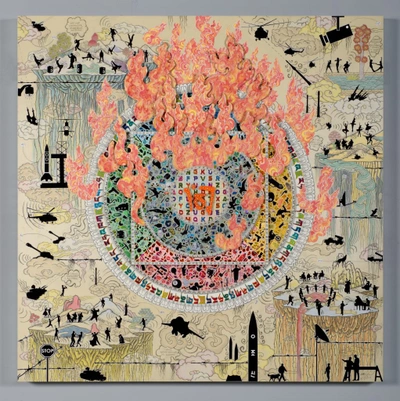 01

.

Oxford University Press (OUP). (n.d.). Groundlessness. Lexico. https://www.lexico.com/definition/groundlessness.

02

.

About us. (2020, October 24). Appetite. https://research.appetitesg.com.

03

.

Eli, M. B. (2007). Design Science: A Framework for Change. Buckminster Fuller Institute. https://www.bfi.org/sites/default/files/attachments/pages/DesignScience-FrameworkforChange-BenEli.pdf

04

.

About us. (2020, October 24). Appetite. https://research.appetitesg.com

05

.

B. (2019, December 26). Difference Between Generalization and Specialization in DBMS (with Comparison Chart). Tech Differences. https://techdifferences.com/difference-between-generalization-and-specialization-in-dbms.html

06

.

Ivan Brehm, personal communication, May 7, 2021.

07

.

Oxman, N. (2016, January 13). Age of Entanglement. Journal of Design and Science. https://jods.mitpress.mit.edu/pub/ageofentanglement/release/1Oxman, N. (2016, January 13). Age of Entanglement. Journal of Design and Science. https://jods.mitpress.mit.edu/pub/ageofentanglement/release/1

08

.

Ibid.

09

.

What Happened Here? (2021, July 27). Appetite. https://appetitesg.com/event/landscape/

10

.

Chromatic Identities. (2021, May 13). Appetite. https://appetitesg.com/event/chromatic-identities-online-exhibition/

11

.

Ibid.

12

.

She/Her. (2021, May 13). Appetite. https://appetitesg.com/event/she-her-online-exhibition/

13

.

The history of the ethnic Chinese in Indonesia is a troubled one. Underneath Suharto's leadership, in particular, the period known as the "New Order" (1966-1998) saw numerous instances of discrimination and violence against Indonesian Chinese. These included massacres such as the May 1998 riots, and the mass closure of Chinese schools in April 1966.

14

.

The Malayan Emergency (1948-1960) was a guerilla war fought in the formerly-named Federation of Malaya (now part of the nation of Malaysia) between pro-independence Communist fighters and the colonial armed forces of the British Empire and Commonwealth.

15

.

Tibetan paintings on silk or cotton which depicts Buddhist deities, scenes or mandala (a geometric configuration of symbols).