A User Guide to Negentropic Fields
Curator Jing-Yi Teo provides a walk-through of a virtual platform and physical exhibition organised by INTER—MISSION and formAxioms.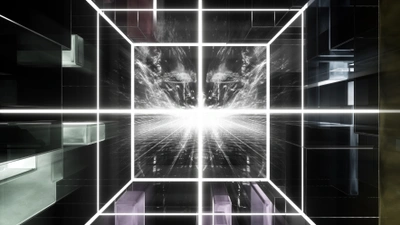 This is the first of a two-part feature on Negentropic Fields , a project co-curated by art collective INTER-MISSION (Urich Lau and Teow Yue Han) and speculative design agency formAxioms (Eva Castro and Federico Ruberto), taking place on a digital platform and at the National Gallery of Singapore from 4 December 2020 to 5 February 2021. The project was a part of Proposals for Novel Ways of Being , a local initiative that prompted artists and curators to speculate alternative forms of art and exhibition-making that might emerge after the pandemic. This user-guide is edited from a virtual tour given by the exhibition curators and an email exchange with the artists Andreas Schlegel, Debbie Ding, Ong Kian Peng and Zai Tang. It is written with the aim of providing a walk-through of the exhibition's various components and a breakdown of its key philosophical concepts. After the exhibition concluded, SO-FAR provided support in sourcing collaborators for the expansion of the project to include a print publication.
Part I: Introduction
Jing Yi Teo: What is the premise of the exhibition?
Federico Ruberto: It's based on new forms of experiencing art post-COVID: thinking not through translation between physical space into digital experience but through a "third place" where you would not be bound to time and space, as you would be in the space of a gallery…
Eva Castro: — and how this third experiential place helps us rethink the act of producing art. What emerged was the idea of undoing or deconstructing the final object of art, and re-balancing its importance as a finite element in relation to everything else in the process — to generate an archaeology of that final piece.

JYT: Describe the elements that make up the exhibition.
FR: It comprises two main spaces. The first is INFO: a digital platform prototype, a repository of sorts, a collection of fragments . It collects everything that is produced either by the curatorial team, international respondents or the public at large.
The other part is Negentropic Fields : the experience made by the artists, translated into an interactive virtual environment accessed at the National Gallery of Singapore. With each one of the artists, we developed a narrative, world-building or fictional environment where their fragments and work could be re-situated. These five environments are shown at the Gallery.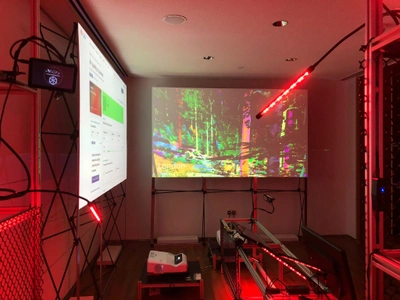 JYT: How does PLOT work?
FR: PLOT is an interactive diagram found in INFO. It represents the exhibition and expands with uploads by the artists, curators, international respondents and potentially the public through live events. When you click on a block, you will discover an artist's page or a fragment that may be available for download.
Like a curated GitHub, but with an interactive diagram that explains how the blocks are correlated and formed in time.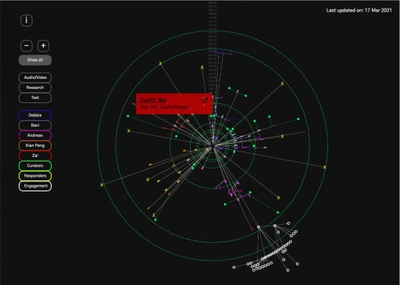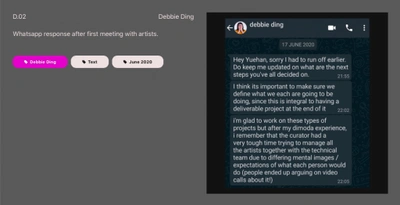 JYT: INFO is a platform. Why do you refer to it also as a prototype?
FR: The question that set us out was: where is artistic agency or autonomy if you have to rely on the platforms of big institutions? Collective ownership was one of our initial goals, hence the necessity for us to create a new platform that was formed upon free and open-sourced collaborative tools. It is a prototype, deliberately named INFO and not Negentropic Fields because it is an infrastructural umbrella that can potentially serve as the frame in which different families of projects and their groups of artists can be plugged in and have their own concepts, objects and products developed.
Teow Yue Han: : At the same time, there was also a negotiation about privacy and ownership: what to make accessible to the public and what is to remain private? We wanted to show the fragments and work process as much as possible. So you'll see that the PDFs and documents are all accessible to the public.
JYT: At the National Gallery, what was the visitor's journey like?
FR: You would enter a conceptual space which we called the "Meta-Space", where you could switch between different modes of being. There are two topologies — two modes of experiencing the fragments. First, you are positioned on an abstract, lunar landscape where nobody tells you where or how to move. Underneath that, there is a space made of five interlocking objects, almost a three-dimensional (3D) puzzle.
Imagine yourself wandering around with the sound, directing yourself towards one of these "light gates", which upon entering brings you to a level developed specifically for the artist. Or, you have the option of taking the "view of God" by raising your hands towards the Kinect[1] sensor, bringing your avatar inside the inner core where the puzzle opens up and you can point your hand at the part you want to get into.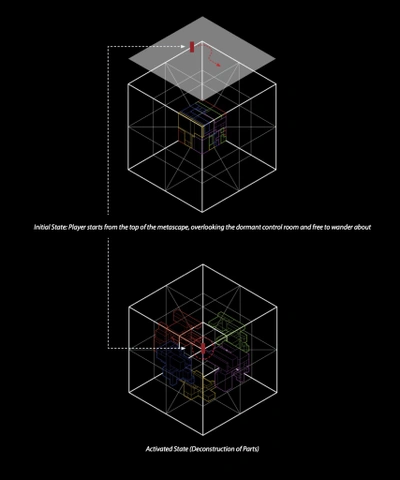 JYT: How are the Gallery experience and the INFO website connected?
FR: INFO is the diagrammatic representation of the entire project. But there is one component that ties the digital platform (website) to the virtual experience (at the Gallery). When you're in the "Meta-Space", and when you are changing environments, you might have the chance to grab a fragment. These are digital fragments that come from the media uploaded by the artist, for example, a sound recording. At the end of the virtual experience you will be given a QR code to scan and access a secret, personalised page of the website through which only you can download the digital fragment. 
It is a reminder that you have lived through that experience at the Gallery; a material belonging to you that still lives on outside the Gallery.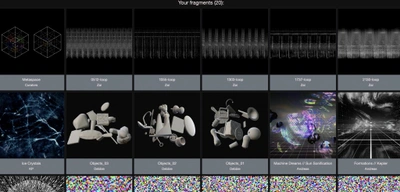 JYT: What do curators do in a multi-platform project like this?
FR: The question was how to hold together five different concepts with different spatial-temporal extensions and modes of relation. The curatorial team had to undergo conceptual development which is condensed here in these uploaded files[2]. We had several meetings with each artist to refine, spatialise and create a topology of their concepts.
[speaker ="EC"The curatorial work was to thread the fragments and develop a story that could encompass them in a coherent speculation with three-dimensional aspects, to bring their work through a transformative process into another piece of work. More than to mutate, we wanted to travel their work to other arenas.
Urich Lau: Negentropic, by definition, is to become more orderly, structured, to have organisation — the opposite of randomness and chaos. It also reflects how we curate art now. We brought in artists, writers and musicians to look at the future of art production and art curating both in the museum environment and towards the digital environment.
Part II: Glossary
Negentropic :
Andreas Schlegel: Reverse entropy. From chaos to form; an increase in complexity and usefulness. Humans or living things can be considered complex negentropic systems that feed on free energy.
Debbie Ding: Negative entropy: things falling into order by themselves.
Ong Kian Peng: Finding order within chaos. Cymatics come to mind.
Zai Tang: Chaos' kryptonite.
Negentropic Fields :
Andreas: A demarcated place where significant order exists.
Debbie: A self-organising field of practice.
Kian Peng: A system or universe of contained chaos, in which we find ways to analyse, study and experiment.
Zai Tang: Collaborative mind-body experiment in a parallel space-time.
Hyper-Cube :
Andreas: An object that resembles a 3D cube but with an arbitrary number of dimensions. A four-dimensional cube, a tesseract that can't be seen in our 3D universe but can be imagined.
Debbie: A cube that is projected into another dimension.
Kian Peng: A multi-nodal set of cuboid(s) that creates symmetrical forms. 
Zai Tang: A cube (x, y, z) + time (4th dimension).
Meta-Space :
Andreas: A space that may be situated beyond the space we physically inhabit. An environment in which we can exist alone and with others, like in a thought-space or cyberspace.
Debbie: A space that is projected into other dimensions.
Kian Peng: A conceptual space that is hypothetical and transcendental, like a hyperspace. It can be anywhere and everywhere.
Zai Tang: Something that manifests when a metaphysician holds space.
1

.

First released in 2010, Kinect is a line of motion-sensing input devices produced by Microsoft and first released in 2010.