The Unruly Neighborhood
Artist Luca Lum chats with the Urban Technology Interest Group (UTIG) on how urban planners are adapting to data-driven policies.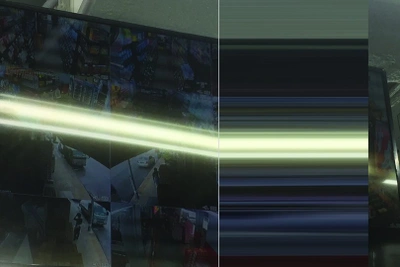 As we deepen our exploration of the smart city in our fifth chapter, titled "Urban Resilience", we wanted to go beneath the slick paradigm of "platform governance", to examine the nitty-gritty layers of urban spaces, and how they sometimes don't conform or behave according to the image of smartness that we have come to expect. In Singapore, one of the most intriguing and complex neighbourhoods that certainly unsettles the picture of an integrated Smart Nation is Geylang. Its alleys are a dense web of vice — brothels, lotteries; alongside 24-hour eateries — durian vendors, frog leg porridge shops; as well as spiritual — Christian missions headquarters and drug rehabilitation centres, Buddhist and Taoist temples, even the more irregular shaman enclaves; and of course, residential areas for all kinds of social classes — migrant and sex workers' housing, to gated condominiums, and even award-winning designer restored shophouses. Yet along every juncture and corner, state CCTVs are ever-present — always tracking, looking, looming. 
Artist Luca Lum, who works across mixed media, has several projects situated within Geylang. The artist collective, soft/WALL/studs, which she co-founded with several other artists has been nestled on the top floor of a family-owned silkscreen company building since 2016 along Lorong 21A. While on residency at the NTU Centre for Contemporary Art in 2018, Lum examined how Geylang's sometimes covert activities give rise to what she calls a "semiotic thickness — a complex interplay of dispositions and (dis)appearances, which can complicate the seamlessness and scalability of techno-utopian paradigms." Several images made during the residency, which sampled moments of display and opacity, collection and distribution, are featured throughout this text.
Over the course of a humid afternoon at a  kopitiam  (coffee shop) nearby soft/WALL/studs, we sat down with Lum and two urban planning professionals who represent the Urban Technology Interest Group (UTIG) and who work closely with the Singapore government. Their answers to her inquiries uncovered what goes on behind the scenes of urban planning, in a way that complicates our assumptions of what smart city policy-making actually entails, as they confess to their personal search for a more humanistic, balanced approach in an era of "data-driven" governance.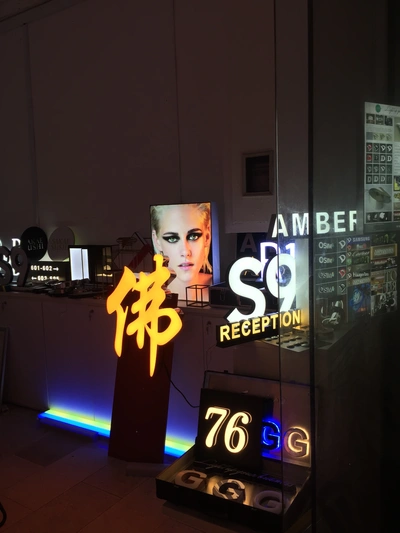 LL:   What kind of work do you do for a living? ‍ C:   I come from a design background and crossed over to engineering, and through this I realised that you can take concepts that are very fuzzy and turn them into something tangible. I think that's the key skill that many data scientists lack. For this reason, data scientists often team up with other professionals to achieve larger outcomes.  ‍ In my workplace, data scientists analyse data that come from everywhere in the city. Unfortunately, because of my portfolio, I don't focus on particular location. Instead, I spend time studying topics like housing and mobility. This often involves R&D with the wider built environment industry, so I get to listen to many of the project proposals, sit through the project evaluations and sometimes get to see outcomes materialise. 
Smart Nation comes across as an aspirational narrative to me. For someone like me, with a background in urban studies, it's only natural that the practice would start using more and more technology, so it's not a brand new invention. You don't just say, "Let's introduce technology into planning now," and then, "Oh, wow! Everything's fixed!" No. What I think is really useful to managing cities is to understand what is the issue on the ground. It takes a human element. So you have data and technology on one end, but you also have people and qualitative studies on the other to build a total picture.
Smart Nation comes across as aspirational narrative to me.
In the past, urban planning was largely driven by architects who had a grand design vision. They would level the city flat, and rebuild it to that vision. The architect often thinks he knows what's best for everyone, but in reality, it's not the way things are used, and as a result, the architecture fails to meet the needs of the people. So with data coming in, this allows architects to understand the needs of the people so they can turn their qualitative methods towards a more quantitative approach. Qualitative approaches can be scaled up, enabled by sensors and data, so that design outcomes can better reach what people want. So that sort of sums up the kind of work that I do. ‍ H: Cities and urban spaces are going to be a big contributor to whether we have a sustainable future or not. While I have been working in engineering and urban infrastructure planning as part of city development, sustainability and the environment were always close to my heart. So that's the sensibility I bring to the table. I favour a holistic approach, trying to uncover what we don't see at first glance by looking at the connections between issues and considering the larger system. 
Human beings and the environment interact in so many ways. We need to be aware of this fact, and make choices based on not just what's good for us as individuals, or what benefits our company alone, but also take into account what's good for the greater ecosystem that we are a part of, whether it's the natural world or society at large. ‍ For cities, in particular, I'm pretty keen to bring more of a human-centred perspective to how we interpret, design and make recommendations for cities. Even with well-meaning prescriptions, in my encounters with urban planners and architects in China and sometimes in the United States, they tend to wipe out what's there and just impose their vision. I wish we would adopt a more place-based approach, that bears in mind the context of the people who live there, and not just treat communities as blank slates to be paved over.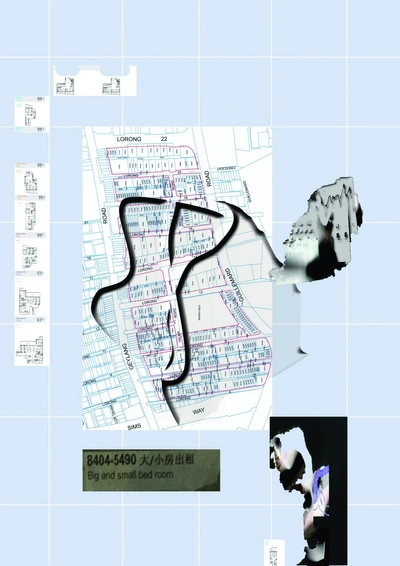 LL:  I really like what you said about realising the pre-existing values of the sites. I myself am interested in "elsewheres" or "otherwises" that already exist — ways of life that may not be the surface encounter or image of a place, but are nonetheless sustained systems and flows and intensities. When the design of new systems or adaptations to systems don't account for them, it's incredibly wasteful.
H:   I think "wasteful" is an appropriate word, because it underscores the fact that we're not grasping the opportunity; we aren't seeing the value already there. There's all this tried-and-tested knowledge — the wisdom of living — that exists in the community already, and if we ignore that and wipe the slate clean, then we're not building upon the base of that knowledge to inform our designs. ‍ LL:   It would also mean eradicating multiple ways of living, making things very streamlined — ‍ H:   It creates   a very homogenous view of what a city should look like. The idea that someone would come in and impose upon your way of life — that's very similar to what developed countries historically did to developing countries, if we were to bring in a post-colonial perspective.
There's all this tried-and-tested knowledge — the wisdom of living — that exists in the community already, and if we ignore that and wipe the slate clean, then we're not building upon the base of that knowledge to inform our designs.
C: "Let's all be modern now. Let's all move into apartments." ‍ H:   "Your way of arranging your society and your backward values don't matter" — it's the same colonial attitude, except we are applying it to our concept of a city. Yet there may actually be reasons, motivations, and values behind why communities operate a certain way.
C:   Which is why architecture and infrastructure are so powerful. They shape everything. ‍ H:   In 20th Century China, as the nation raced to catch up with what were perceived to be the developed countries of the world, planners asked themselves, "What does a modern city look like?" For a substantial period, socialist China was influenced by the Soviet Union, and they implemented Soviet-style housing and city planning. Since the Reform and Opening, it became more like, "Oh, we'll copy what the West does." Except they were mimicking American cities from the 1950s: big highways, lots of cars, full of skyscrapers. That's not a really good model to copy, and now we're dealing with all kinds of problems in the West that arose from that kind of planning. But to some people, that's what modernity is — which is a huge problem — because then they have gotten rid of traditional neighbourhoods that were very walkable, places that were vibrant, where people had lots of formal and informal exchanges in the street. ‍ C:   Planners have this idea of a social-collider of sorts, where people get funnelled into a place to interact… ‍ H:  — Instead of realising there are interactions and activities all over the city, not only in designated places.
C:  Yes, local governments usually just respond to global trends — whatever's hot right now. ‍ LL:   There are these general property market trends, but who owns these properties? Perhaps it's good to question who has the buying power to own properties in "hot zones". It's not uncommon for high income locals or expatriates to buy property for investment purposes. You could buy a place in a redeveloped neighbourhood and never really live there. A thriving neighbourhood, with rich links between its neighbours, could be torn down to become a place to park money. ‍ H:  True, a lot of it is speculative, and so homes will be bought as investment. So it certainly doesn't turn out to be a living, thriving community where people actually enjoy life. There's just very little recourse for the citizens. It's very top-down. It feels like this is mostly how it's done, and this is a problem. ‍ C:  So now's a good time to come in from another angle. You also have urban rejuvenation. This typically is a community-based, bottom-up kind of an action from one or two neighbourhoods that say, "Oh, look, this space is in a really poor state. Let's get some money from the local government and rejuvenate the place." ‍ I saw this in Belgium and the Netherlands, where the community would then engage architects with a very clearly-stated brief, not to tear down any of their heritage buildings, but to think about new ways to restore the place not so that it would still look the way it did in the past, only with modern construction techniques. So a church became a foodcourt. And it was very nice! Since this church had this epic structure at the centre of the town, but religion was no longer a priority, they wanted to keep it the same and still reactivate it as a central activity node. So they brought food there! ‍ AS:   It's also interesting, when we talk about urban rejuvenation, one thing that is commonly heard of is that whenever artists move into a new neighbourhood, it's only a few years' time before it will get gentrified. And so they kind of make the neighbourhood cool.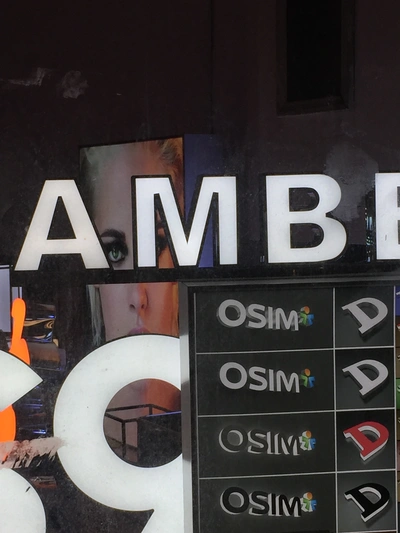 C:  Is Geylang gentrified now? 
LL:   I think Geylang has slowly been gentrifying for awhile. Its composition is slowly changing from being a working-class neighbourhood, where different demands and preferences are brought to it. Yet I feel like Geylang as a site still doesn't quite behave. 
For example, I know there were some policies that were put in place in Geylang. There were restrictions towards building new residential units in the area bounded by Geylang Road, Lorong 22, Guillemard Road, and Lorong 4 Geylang to manage conflicting interests, far enough away from vice activities [01].
Geylang has slowly been gentrifying for awhile. Its composition is slowly changing from being a working-class neighbourhood, where different demands and preferences are brought to it. Yet I feel like Geylang as a site still doesn't quite behave.
I'm curious about how the state also regulates gentrification in Singapore. With the space soft/WALL/studs [02] occupies, because we're on the top floor of a building for a silkscreen printing company, right at the back corner of the street, we at least feel as though we're not facing the main street completely, at street-level. So we do operate with a somewhat covert, or slightly opaque fashion. But over time, information about this space travels outwards and that information is completely part of a spatial map. People understand this place differently. ‍ H: I think you are right that Geylang could be quite interesting because it does have distinct zoning — which is public information available as part of the previous urban plan of Singapore, Master Plan 2014 [03]. And this is the only place that has the categories community/civic/institutional and residential/civic/institutional. That's different, because everything else is either community, or residential, or civic/institutional, but not all at once. ‍ C:  I think it's also historical. This place is unlike the new towns that are built over time. Those new towns were all built from a clean slate. This place is different — we have to build on top of it. Urban planners are cognisant of the people and their activities. In my opinion, urban rejuvenation should not disturb these activities as they exist presently on the ground. We should, as much as possible, allow people to carry on, while injecting new life into the space. So, I guess that kind of zoning is a result of trying to meet the needs of the people on the ground, as well as trying to allow new things to happen.
H: Well, back to your earlier point about how more ground-up work can be done, I do feel like more community-oriented design processes are starting to become part of the planning discourse. In the United States, "community design" is frequently referenced, although not always carried out. And in Singapore, there are moves to think about how we do more fieldwork, how we do more listening tours, how we have our planners walk with the community and understand their perspective, before they go and draw a map. ‍ I do think the government is trying out some interesting experiments with business improvement districts, with the idea of placemaking. There are several places around Singapore where this is happening. In a small district, there are business owners there who have a stake in what happens to that street, neighbourhood or community; and then there's a community manager who's from the Urban Redevelopment Authority (URA), in the place management department, and she or he is  talking to these business owners and community advocates. They're trying to understand what the concerns and needs are, and they'll put together a business plan for how that community's interests might grow over the next several years. I feel like that is a very useful approach to keep an eye on, because it's very in touch with the ground. It gets someone in the community to understand what's happening there, to survey and figure out who are the key stakeholders, and what do they care about. ‍ C: Recently, the Land Transport Authority (LTA) has an "Engagement Mode". They have the new Transport Master Plan 2040 [04], and then they announced it on the news, "We wanna know what you think, how we should meet your needs." So I think there's this shift towards a more engagement-driven kind of planning process.   The last five years, we moved towards — I won't say Smart Nation — open data, hack-a-thons, and more digital apps being created. That has actually allowed people to somehow shake the narrative too, because by using the data to produce whatever applications, they are now taking charge of the process [05]. ‍ H: It's also important to be aware that there are different ladders of engagement. The most cursory is simply, "We've informed you, so now you know we're going do this." There's no choice, no participation. However, going up the ladder, you have more meaningful types of engagement, where people really get to participate, give ideas, and shape the process. ‍ There are also different ways of capturing and analysing data, capturing how people live, how they have exchanges or behave during the day — and all are definitely informative for planning. This may not be the same as people giving their opinion — but observation or analytics could be interpreted as a limited form of engagement by studying people's own revealed preferences. Perhaps figuring out the right structure or format through which communication for the purpose of engagement takes place would be really useful as well. Some places might have community representatives, groups, or even elected representatives who can make the case for the district's interests in discussions with the government, or they could form a neighbourhood association and take action themselves. Thinking creatively about what organisational, political and social structures could help channel those messages could be an interesting exercise. Public engagement efforts don't have to interpret the public as a nuisance or a threat; enhanced and structured participation could be a way for the local government to partner more effectively with the neighbourhood. ‍ One problem that is usually worse in states that have a reputation for paternalism, like Singapore and China, is that people — especially elites — assume ordinary citizens don't know what's good for them — that they are too narrow-minded, and if everyone just said what they wanted, things would become very disorderly. But I think our role as planners and designers is to say that we need to interpret their input, so at least we get a sense of what is happening on the ground, and divine what it is that people really do care about — and why.
AS:   What are some data points that you wish you had, that you help you divine that?  ‍ H: Well, I wish we had good data on how people feel during different times of the day, and where they are located. This emotional quality of experience lends itself to identifying problems on the street, as well as identifying places people have an attachment or sentiments toward. ‍ Other kinds of data can help us create accountability. This way, architects designing in a more "egoistical" style where they're only thinking about their own vision, instead of communities or nature, are forced to deliver. For example, if you are designing a billion-dollar project and calling it a "sustainable city", you'd better be able to measure whether the final outcome is greener or not. Otherwise, you've just wasted all that money to make something that performs much worse in terms of carbon emissions. So data helps us check some of the excesses of planning.
However, data is one amongst many useful tools, and you can't just use it in isolation. We can't forget the social science, or the humanistic pursuits for understanding how we live in cities — why we live in cities. We have geographers and social scientists joining the smart city industry now. It's not just computer programming people; it really is a mix. And I think people are healthily skeptical about what the "big data" is really telling us, or how much data can deliver, because we know that there's a bigger world out there. ‍ C:   We know that the digital stuff is not going to solve all the problems. In fact, it's only going to give us additional perspectives on the problems. 
We can't forget the social science, or the humanistic pursuits for understanding how we live in cities — why we live in cities.
A city is many things. It's about how the city is articulated to you. Someone tells you about his or her experience in the city. For example, in  Invisible Cities  by Italo Calvino, the city is narrated to you so that you have this impression of it. The truth is, no one really knows what's happening everywhere at any one time. It's subjective experiences that are recounted, and then the best storyteller seems to win.
H:  In fact, a lot of these different, competing visions and narratives can coexist. Part of the reason why people choose to live in cities is that they are very diverse. You can live your life, and someone else can live their life, and it doesn't have to look the same at all. But what's interesting about the urban context is that while you can be very independent and seemingly exist on your own, you are inevitably still part of a web of relationships. Whether you embrace it or not, you're tied to other people, you're part of something bigger. Yes, human beings can have competing interests, but we also have a civic nature. And in cities, we usually do have common experiences, whether it's using public transit or traversing the same public square. At its best, that creates a sense of community and shared ownership over how we define the cities we live in.
LL:  Let's round this up by chatting about what has influenced your views on cities. What books are on your reading list? 
H:   For me, there are a few interesting books. William Whyte's The Social Life of Small Urban Spaces was one of the early attempts measure how people really use urban spaces. Another classic is Jane Jacobs' Death and Life of Great American Cities. She's very incisive because she pushes back on certain narratives about the inevitability of development, or how cities must look in the light of the wisdom of a community, or what pre-exists in a place.
A city is many things. It's about how the city is articulated to you.
C:  I've been reading a ton about how cities are infinitely complex, multi-dimensional systems, and how their issues are interrelated. Right now, I'm reading Scale by Geoffrey West, and quite a lot of academic publications about how this idea of complexity can change our understanding of cities. It's a critique on reductionist logical thinking, which is the hallmark of data science, so it almost questions my whole education [laughs]. But it's about acquiring new skills to progress. How should planning react to the discovery of new sciences? How should planners define what urban technology should do in order to help planning work? This is part of the reason for the Urban Technology Interest Group, bringing people from different backgrounds together to collaboratively try to tackle some of the technology problems that planning has.
The names of the professionals representing the UTIG have been omitted to protect the privacy of the individuals. 
01

.

In 2015, The Straits Times reported a proposal to rezone several areas in Geylang in an effort to boost the value of residential properties there. The proposal was also about "'managing friction' arising from the 'incompatibility of uses' between residents and commercial activities in the red-light district." Cheryl Ong, "Interactive: Geylang re-zoning may raise condo values", The Straits Times, January 17, 2015, https://www.straitstimes.com/business/interactive-geylang-re-zoning-may-raise-condo-values.

02

.

soft/WALL/studs is a collaborative project in Singapore involving several artists, writers, film makers, art workers, and researchers. Its projects include exhibitions, acts of amplification, hosting, fugitivity, counter-rhythm generation, support, resource gathering, research, writing, detournement, game-making, teaching, collaboration, and maintenance. https://softwallstuds.space

03

.

The proposed amendments are indeed "public information" and can be viewed on the URA website: https://www.ura.gov.sg/Corporate/Media-Room/Media-Releases/pr15-02

04

.

The Land Transport Master Plan 2040 can be viewed on the LTA website: https://www.lta.gov.sg/content/ltaweb/en/about-lta/what-we-do/ltmp2040.html

05

.

In earlier chapters of Issue 01: Smart Cities, both the Head of the Smart Nation Programme Office, Tan Kok Yam, as well as the former Director of the Data Science and Artificial Intelligence Division of GovTech, Liu Feng-Yuan, spoke about those very applications and how they has enabled and empowered a more active citizenry.