OMG Classified
Head of the Smart Nation Office Kok Yam Tan speaks with artist-filmmaker Charles Lim Yi Yong on smart citizenship.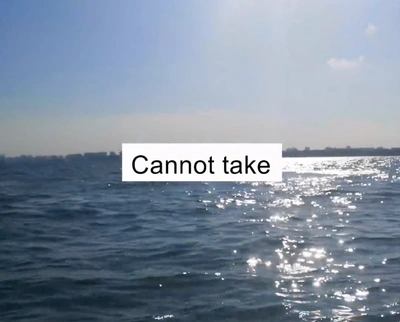 Now the question, remains and lingers, as our first chapter draws to a close, "What the h*ll is Smart Nation?" For those of our readers who reside outside Singapore, and even for our fellow citizens who still have no clue, we thought it best to provide the official narrative, straight from the horse's mouth. Video artist, filmmaker and former national sailor, Charles Lim Yi Yong spent an afternoon probing Kok Yam Tan, the former Deputy Secretary of the Smart Nation and Digital Government Group (SNDGG) [1]. This civic perspective sounds kind of, actually pleasant, and the "gah-men" (as the government is known through our island's colloquialisms), seems to really have our best interests in mind. ‍
We wonder what the artist thinks, though. Charles had an early foot in the door of Internet art, when he co-founded the net-art collective tsunamii.net [2] in 2001 with fellow artist Woon Tien Wei. Back then, when dial-up still made squeaky noises, the two walked 600 kilometres from Kassel to Kiel, Germany, the site of the server for documenta11's website [3]. Their lengthy trek titled "alpha 3.4" [4] was fed live into the exhibition on four screens, complicating our understanding of the geopolitics, spatiality and virtuality of the Internet. While reading this transcript, we reflect on his earlier statement on how the Internet is inextricably tied to land, borders, the citizens that inhabit them, and its own physical infrastructure, and question how politically neutral these so-called "platforms" really are.
Charles Lim: When we talk about smart cities, how does the smart city develop?
Kok Yam Tan: We can speak of smart cities developing in two ways: through top-down planning and organic growth. Some element of top-down planning is always required, I believe. Just as roads and physical infrastructure are laid out by administrators, so too would the digital infrastructure allow connectivity and digital commerce. 
But there also has to be organic growth that is derived from people and businesses creating ideas and value, and participating in the digital revolution. That has always been how villages grew to become towns, then cities. 
These two forces will work together. Consider an extreme case: one can find an empty, large piece of land and build the most high-tech buildings, and lay all the fibre needed, but this does not beget a smart city unless people move in, create social and economic activity, see and invest meaning in the place. I think this illustration is unlikely to succeed. The likelier development path is the messier one, for new technology and new infrastructure to be laid atop existing ones, interacting with the commuters and residents, shaping and being shaped by economic and social activity. 
For Singapore, when we discuss Smart Nation, it is never about building new tech alone, but about how government, people and businesses can work together to ride on the digital revolution. 
CLYY: So, we talk about the limits of the city — be it a healthy private sector or a peaceful coexistence of all the races. As someone who was working in the Smart Nation Office, do you think we can overcome the limitations of a city through technology?
KYT: Technology has and will offer us new ways to overcome challenges and limitations. One kind of limitation a city faces is that of capacity — the actual physical space and resources you have to build housing, transportation, hospitals, and so on. For example, if there are more elderly in the city raising the demand for healthcare, technology can give us new ways to promote health, care for the old in the community, and raise hospital productivity. Digital technology certainly has a role in overcoming these constraints. 
For Singapore, when we discuss Smart Nation, it is never about building new tech alone, but about how government, people and businesses can work together to ride on the digital revolution.
But digital technology also allows a city to redefine its relevance to the rest of the world. For Singapore, this is about whether we can build the companies or nurture the digital talent to create regional and global value. And because the nature of digital products is more about brainwork and collaboration, and less about big tracts of land or stores of minerals, Singapore can aspire to do more in this space. 
The last point is something that our Minister [5] has consistently emphasised. The digital platform allows us to cultivate a different relationship between the Government and the citizenry, and more importantly, between citizens. It allows for participation, and of course one can participate in a good way or in a bad way. But if the Government provides open data for people to build apps that serve a certain need, or allows people to participate in improving the city or the well-being of those around them, then the dynamic changes from the Government trying to come up with a clever solution on its own, to one of people working together in the city to address a certain problem. 
KYT: Part of this is also about public servants taking a different view to public feedback. When a citizen takes a photo through our OneService App [6] of a clogged drain, well, in a way that's a complaint, but it's also a data point from a citizen sensor that allows the authorities to respond to the clogged drain without having battalions of drain inspectors constantly looking around. So the authorities rely on the citizen to take the initiative to provide that timely piece of information, and in doing so, he serves himself and his neighbours. 
The digital platform allows us to cultivate a different relationship between the Government and the citizenry, and more importantly, between citizens.
CLYY: It's almost like direct democracy...
KYT: I really like what Jennifer Pahlka, who founded Code for America [7], said, that there is an Internet of voices, but there can also be an Internet of hands [8]. In other words, it's not just about using the Internet to be heard, but also to contribute and help address problems that everyone faces. 
CLYY: And that's all possible because computers can handle very specific data now, instead of generalised inputs.
KYT: Exactly, and sometimes not in a particularly complicated way. We developed the myResponder App [9] like this. If someone has a heart attack or a medical emergency in a public space, the app can be used to call the nearest CPR volunteer to rush over to help. This app has saved lives, and it demonstrates how people can be directly empowered to help others. There is no way that the Singapore Civil Defence Force can be omnipresent, but the crowd of volunteers can come close to that.  
The City of Boston had a fire hydrant-related experiment that was also very interesting. See, there was a need to keep fire hydrants visible and uncovered amidst heavy snowfall. It would be a problem if the firemen couldn't find their own fire hydrants underneath all that snow. So they developed a simple platform where people could just adopt and even name a nearby fire hydrant. And when they shovelled their own driveway, they would just dig a bit more to uncover that fire hydrant. Instead of trying to solve it as a fire department, you ask people to be vested in the problem, even by gamifying it a little. It's kind of like a "human cloud". 
CLYY: In a way, it's looking at a human being as a very sophisticated machine that can do many things, with many functions and roles...
KYT: And having a platform and ecosystem that allows him to best serve the rest of society. That's essentially what smartness is. It's not just about sophisticated computers, that's only a part of it. 
CLYY: So is Singapore ahead of this, with Smart Nation, or are we behind the game?
KYT: In a way, it would be embarrassing if we are not among the front runners, as we have the benefit of a compact, single-layer government that does not have to deal with the complexities of interaction between federal, state and city levels. Secondly, our people are quite savvy with technology, and we have a strong education base. So I would say that yes, we are and ought to be ahead in some ways as a Smart Nation. 
But if you compare the Singapore Government with companies which are digital natives, such as Google and Alibaba, they are clearly streets ahead in how they use digital technology and data. We may not be able to emulate them, mainly because the Government's work is different, but we can try our best to learn and adapt how they manage and deploy technology, and how they keep talent motivated. In that sense, we have much to catch up on.
CLYY: Because they are not dealing with citizens. Alibaba is different. Jack Ma is talking about creating an ecosystem rather than an empire. Recently, I was buying something from Alibaba, and one component was missing. Apparently, they have a chat system that enables a supplier to chat with other suppliers, so this supplier was able to add that missing thing to his stock. It's a very open world. Their business-to-business communication is very sophisticated!
KYT: Yes, it's a very powerful platform. Companies like Alibaba enjoy the benefit of scale. We need to work with our companies to develop our own pathways towards success. 
CLYY: Is the Smart Nation Office trying to export its model outside of Singapore?
KYT: I think every city and nation will have to find what works for itself. But some solutions can be shared, and hopefully a few of these can be created in Singapore, or at least adapted, piloted or tested here. 
1

.

SNDGG "drives the digital transformation of government... and promotes adoption and participation from the public and industry, to take a collective approach to building Smart Nation". The Group is composed of the Smart Nation and Digital Government Office (SNDGO) which is under the Prime Minister's Office, and the Government Technology Agency (GovTech), the implementing agency of SNDGO. "About SNDGG," Smart Nation Singapore, accessed January 2, 2019, https://www.smartnation.sg/why-Smart-Nation/sndgg.

2

.

Media theorist Kenneth Tay compiled an online archive documenting the projects that the tsunamii.net collective embarked on from 2001 to 2005.

3

.

Documenta is a prestigious exhibition for international contemporary art that takes place in Kassel, Germany every five years. documenta11 was curated by Okwui Enwezor and was held in 2002.

4

.

"alpha 3.4" is included in Rhizome's digital exhibition, "Net Art Anthology", that historicises the Internet art canon. Rhizome is a not-for-profit new media platform and an affiliate of the New Museum.

5

.

The Minister-in-Charge of the Smart Nation Initiative is Minister Dr. Vivian Balakrishnan.

6

.

The OneService App and Portal are operated by Municipal Services Office (MSO), which aims to "improve the Government's coordination of municipal services and promote community partnerships and civic responsibility to improve the living environment". The OneService App makes it convenient to notify the MSO on municipal issues without having to find out which agency is in charge. "About Us," OneService, accessed January 2, 2019, https://www.oneservice.sg/aboutus.

7

.

Code for America is a non-partisan, charitable organisation that "uses the principles and practices of the digital age to improve how government serves the American public, and how the public improves government. "Our vision, mission, values, and operating principles," Code for America, accessed January 2, 2019, https://www.codeforamerica.org/values.

8

.

Pahlka's exact quote is, "When it comes to the big, important things that we need to do together, all of us together, are we just going to be a crowd of voices, or are we also going to be a crowd of hands?" Jennifer Pahlka, "Coding a better government", filmed February 2012 in Long Beach, California, USA. TED video, 12:04, https://www.ted.com/talks/jennifer_pahlka_coding_a_better_government/transcript?language=en.

9

.

Adopt-a-Hydrant was a successful project initiated by Erik Michaels-Ober, a Code for America fellow serving in the City of Boston, and the Boston Fire Department. Pahlka alludes to the project in her TED talk.