(Block)Chain Reactions in Supplying Transparency
Writer Ang Kia Yee speaks to Provenance founder Jessi Baker and strategic designer Juhee Hahm about the challenges of introducing transparency into supply chains.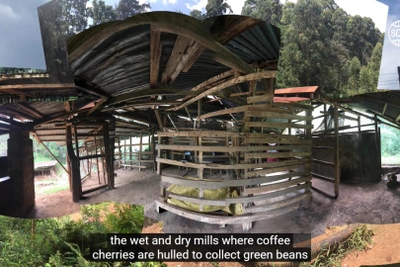 The blockchain, as a decentralised database, carries an inherent promise of transparency. As a shared, open ledger that allows users to view all transactions, what makes this promise possible is the traceability and immutability of its data. Every transaction leaves a record, and no record can be altered retroactively without altering all subsequent blocks of data. Accountability is, in this way, hard-baked into the very design of the blockchain.
Notably, the cascading structure of the blockchain finds a parallel in the movement of goods through supply chains. Coupled with its traceability and immutability of data, the blockchain appears, quite quickly, to find application within the aims of supply chain transparency and ethics. By applying its structural logic to a supply chain, one could, hypothetically, create an openly-accessible log of one commodity's movement from farmer to customer.
Of course, materialising what is theoretically possible is rarely as simple as it sounds. To look at concrete applications of the blockchain in supply chains, I spoke to Jessi Baker, founder and CEO of Provenance, a platform and consultancy for transparency[01], and Juhee Hahm, a spatial programmer and strategist[02] who, together with trans-disciplinary designer Luke George Hardy Rideout[03], created Supply Chain Broadcast [04], a project that aims to connect different members of global supply chains. As the intersecting nodes of their projects will reveal, accessibility goes far beyond how openly-available something is, and transparency is not just about laying the facts bare. Participation demands trust and communication, as well as a nuanced navigation of privacy and accountability.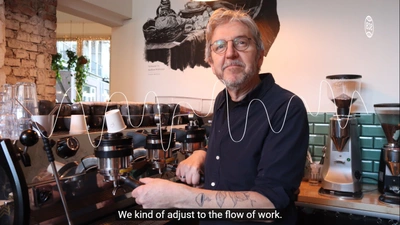 AKY: Could you tell us a bit about yourselves and what you each do?
JB: Sure. I'm the founder and CEO of Provenance. We're a social enterprise which helps businesses use the blockchain for social good. The main way in which we do so is by applying blockchain technology to help businesses make their supply chains and the impact behind their products transparent with integrity.
I initially worked in engineering, then retrained in software design and development. I did a PhD in computer science, looking specifically at new applications for blockchain technology. When I founded Provenance and started working on that application, I got a good general sense of what's been going on in the blockchain space and its various applications, particularly ones that get quite practical and impact real people.
JH: My background started in spatial design, then I studied communication design because I thought that design is more about systems and how people communicate non-verbally. Afterwards, I moved my practice more towards experience design in my Masters. Now I'm working as a system or strategic designer in an organisation called Dark Matter Labs[05].
Participation demands trust and communication, as well as a nuanced navigation of privacy and accountability.
AKY: How does your work in more corporate or strategic roles filter into your independent design practice?
JH: That's a good question. Previously, I was approaching the audiences more as an individual and experimenting on a smaller scale. I was also working with the different environments and situations related to each exhibition. Now, it's more about how I can intervene between different stakeholders, like the government or new business owners, as well as how to curate within the process to approach the final audience at the end, such as citizens. The approach now is at a community and company level.
AKY: Do you still view all these stakeholders as audience members?
JH: Yes, in a way, because in the end it's about communication between parties. So it's really about how you manage the communication between different stakeholders who are looking at different aims.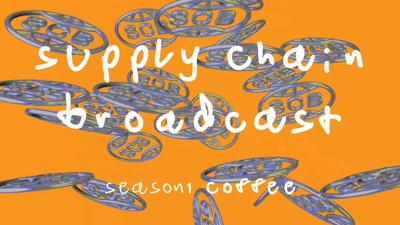 AKY: Could you tell us about your work, Supply Chain Broadcast ?
JH: I'll introduce the context, which is more directly related Jessi's work.
My partner and I worked together on a project about the supply chain of coffee, because we thought that the supply chain is really the backstage of the city, and cities have always been an interest of mine.
If you think about the systems of complex cities, the supply chain is the main thing, because, historically-speaking, a city is also formed as a result of the market, which is also part of the supply chain. Its present form is just an expansion of that: the global supply chain. We wanted to choose one product so that we could follow a targeted resource that's running throughout the globe. There are a lot of articles about coffee, and coffee has always been part of the discussion regarding supply chains. So there weren't many voices asking if things were improving; it's just whether it's fair trade or not. We wanted to see, with our own eyes, what's actually happening, because what we were presently seeing was from the consumer's side — not the producer's side.
We managed to reach out to a farmer in Kenya, so we travelled to him[06]. We also went to the auctions in Nairobi[07]. We met up with a logistics manager in Kenya[08], as well as people in Amsterdam who were transporting the coffee from Kenya for roasting to sell in cafés[09]. We mapped each of these different individuals in different spots. We interviewed each of them, asking the same question about how they were connected to one another, and that became a series of videos. We tried to bridge the various languages in our videos, because a huge reason for their disconnection was due to language. For instance, a farmer didn't speak any Swahili or English — he only spoke a tribal language. This is how we investigated, from the very beginning of the supply chain, what was really happening within it.
JB: I love that. Did you show this as an exhibition piece? How did the public interact with it?
JH: We completed a work for an exhibition[10], but it wasn't for us. It was more about this connection around the globe. We are also trying to make this project available to as wide an audience as possible, so we published it on YouTube and as a series of podcasts.
JB: What did you find out? I'm guessing lots of people had never communicated with each other before, right?
JH: Never. For instance, one farmer had never even had coffee before.
JB: That's crazy, isn't it?
JH: If you think about it, coffee undergoes a huge process. What farmers have when they farm the beans is actually not coffee.
JB: That makes lots of sense. There's probably no roaster nearby.
JH: Not at all.
JB: Facilitating these kinds of dialogues is so amazing. It's also quite profound when you see the product at the end of the supply chain. It's so easy to not know what goes on behind it.
For us, our whole reason for founding Provenance is that we wanted to enable a world that is more like this work that you've made, but for everything. We look really far in the future. For example, why shouldn't those supply chains all be connected to each other? Why shouldn't we, at the end of the supply chain, be able to talk to the farmer at the beginning? It's not that crazy since two billion more people will gain connectivity via the Internet in a very short space of time[11]. We actually have all the tools we need to enable that here. The big question is what kind of cultural shift that might change or create, or if corporations will try to stop it.
If you think about the systems of complex cities, the supply chain is the main thing, because, historically-speaking, a city is also formed as a result of the market, which is also part of the supply chain.
AKY: Would you like to explain how the app actually works? How do you go about activating these supply chains?
JB: At Provenance, we have a web application. You just create an account and log in. This application is mostly used by brands, for example, a coffee brand. How this works is that the coffee company or brand at the end of the supply chain can log into Provenance and use it to open up information to their suppliers about how their products are created. The platform allows you to do that, then you can publish the information on your own website.
The other thing that we do is allow brands to invite their suppliers and cascade the invitation to join Provenance down the supply chain. The key reason why you would do that is because Provenance is built on the Ethereum blockchain[12]. We create little proofs that are stored on the blockchain that prove anything from social to environmental impacts. We don't just work with businesses; we also work with third parties, non-governmental organisations, auditors, and, increasingly, machine "third parties" such as satellites or sensors to assure key things related to the background of the coffee. This information can cascade down the supply chain via Provenance software to the brand at the end, which can then use it in the marketplace with customers. That's how coffee-drinkers and other people at the end of the supply chain can access all of that data and know that it's not just a business that's saying something, but that there's actual proof created through this decentralised network.
JH: Can people intervene, and at which part? How is the proof made?
JB: There's two parts to two different types of proof that we have. One is something we call a Proof Point[13], which is a very simple proof that just brings together a statement of impact. For example, you want to say that your coffee roastery is using renewable energy. What Provenance does is allow you to bring that statement, your account and also a third party together in a smart contract. The third party in this case might be the renewable energy supplier saying, "Yes, I do provide this amount of renewable energy to this factory." That's a very simple proof of impact that can exist at the roastery level, which they can then expose and cascade down the supply chain to reinforce the brand.
The second tier is a proof that includes traceability. Essentially, you have the proof, but the proof is also connected to a digital twin of the coffee, which makes it possible to see that the coffee I bought has not been duplicated and was made with renewable energy. That's an advanced proof.
AKY: Could you explain what a digital twin is?
JB: Imagine that you have a physical bag of coffee. A digital twin is a digital bag of coffee that matches that physical bag, which perhaps you know weighs 75 grams. It's a digital record of that physical thing, but we call it a digital twin because with blockchain technology, the two go with each other wherever either goes, and you're usually connected to the thing through something like a Quick Response (QR) code, unique ID or Near-Field Communication (NFC) tag.
Why shouldn't we, at the end of the supply chain, be able to talk to the farmer at the beginning?
We use the blockchain to store thousands of different proofs. You can see all the different proofs that we offer on open.provenance.org[14]. Our usual website is provenance.org, but if you add open. in front of it, you can see our open-source work. Through the tab called "Framework," you can see all of the different impact proofs that we create today. We also have a column called "Trusted Verifiers," and those are organisations which sign on the other side of the transaction to help us create the proof. Simple ones are like certifications, and more complicated ones can be like TerraCycle's, which proved that its packaging is 100% recyclable[15].
We continue to add new things you can do and prove through the system. Further down, there's a tab called "Inspector". If you come across one of our proof points in the wild, you can enter the blockchain ID through the Inspector and check that the proof is true. You can see the contents of that proof and all the blockchain data.
That is the back-end. For the front-end, an example you can look at is Cult Beauty[16], a pretty large UK beauty retailer. For some of their products, there's a tab called "Transparency," which shows a proof from Provenance, with a blockchain record.[17]
AKY: And this widget lets you power through all of their websites.
JB: Exactly. We've worked with more than 200 businesses, and many are using Provenance to prove their social and environmental impact through this method. Basically, what we want to create is a way for impact and commerce to live together, because at the moment, the impact behind a product is very separate from the buying experience. It's difficult to trust if it's not seen as true and valid.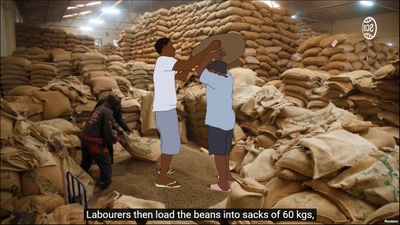 JH: I'm interested in how the product is holistically traced, because for coffee, for example, no farmer is bringing or producing that one bag of coffee beans. They mix them with other farmers, produce them as a co-op, and then transport them to the bigger roaster or factory where the coffee is combined in a big container. I found it really difficult to trace the journey of literally one bean to one cup of coffee.
JB: The problem you're describing, it's a very acute problem in supply chains, which is that it's very easy to double-sell a product. Of course, blockchain technology is also not a silver bullet; it's just a new kind of database. You have to think about the scenario where you care about it being double sold. With coffee, if it's coming from two different locations but the coffee grade is the same and there's nothing exceptional about the coffee, maybe you don't really care and can just mix it all together. However, if there's something specific about that coffee, such as a particular environmental impact, social impact or origin, then you don't want to mix the coffee.
There's a couple of different solutions. What we have been doing is creating a digital twin on the blockchain for those coffee beans to be tracked through the chain, peer-to-peer, using blockchain technology. This works to a certain degree. If you don't really care that the coffee in your cup was made by a renewable source, just that the same amount of coffee was made with renewable energy, then it doesn't really matter about connecting the physical thing and the digital thing together. As long as it can't be duplicated, your money is going towards the thing that you care about. In this case, creating a digital twin and tracking through the chain works quite well because as long as you can't duplicate the amount of coffee that's made through this renewable source — which is very much about inspection at the beginning to make sure that as many digital twins are created that there is coffee — then down the supply chain, it's okay, right? You can just treat it like a fungible token. It doesn't really matter where it goes, as long as it happened.
What we want to create is a way for impact and commerce to live together, because at the moment, the impact behind a product is very separate from the buying experience.
If you do want to know that the thing in your hand is actually related to what you're talking about, that is not a blockchain problem but a supply chain segregation problem. That's where you need to separate out your supply chain and have the two be linked. With both of them, they might transform, so you might get green beans going in, roasted beans going out in very different properties and weights, because maybe there's some waste. What you can do is create a smart contract, which is essentially a recipe which takes in a certain number of hours within a certain level of tolerance. That's kind of how you can ensure that everything is transforming correctly through the chain. Quite often, certified supply chains like organic fair trade will have a recipe because that's how they track things. They're manually centralised in the same way that you're tracking that chain of custody today. So you could just take that recipe, put it on a blockchain and apply it.
I think the trickiest bit at the moment for achieving granular traceability with blockchain tech is this fight between public permission-less ledgers[18] — which I believe are a great solution to empower the supply chain, particularly the more vulnerable people at the beginning of the chain — and private chains which are highly-controlled by just a few people. However, nowadays with public chains, it's very difficult to have a recipe without making it public. That's okay for something like coffee, where the recipe isn't really a secret, but for other products, this could be an issue. Something we look at a lot is this concept of a zero-knowledge proof. How can you prove something on a blockchain without revealing any of the contents of the proof? That's still pretty early in its development.
AKY: Is that for things like high-end chocolate, where the recipe is concealed?
JB: Exactly. You might care about revealing the recipe or quantities, or you might just not want to draw attention to it or have your competitors know about it.
JH: What my partner and I realised was also that the story of the supply chain for coffee is not unique. There are the same patterns for clothing, chocolate, sugar, avocado — you name it.
One of the biggest problems was certification. In some cases, the one who is providing the certification is the company which also owns the factory. They have a different name but actually they're same organisation, so it often posed a conflict of interest.
It's really about how you can get the language to reach the end of the supply chain. That's what I found most frustrating — intervening to help people who don't even know how to use the language we're using. I'm not just talking about the Berber languages, but also the languages of devices or the Internet — things that we use to communicate. On the consumer side, of course, nobody wants to have a product that has harmed other people. At the same time, there were obstacles in communication, as well as in terms of politics.
JB: That's quite a hard problem to solve. What we're trying to create with open.provenance is the beginnings of an open source approach to understanding the standards behind different impacts and making sure the standard is clear. In order words, we need to establish what somebody is auditing against.
If you do want to know that the thing in your hand is actually related to what you're talking about, that is not a blockchain problem but a supply chain segregation problem.
As you mentioned regarding certifications, you have corrupt actors in the supply chain that have a conflict of interest. The first step, though, is making sure it's very clear what they are certifying. What is the standard? Today, that standard is a PDF rather than a piece of data, which makes it very difficult to compare like for like. Through open.provenance, we are slowly digitising those standards.
Another big aspect of all of this is reputation — an element that doesn't get talked about that much in blockchain technology, but is actually essential. You're on a network, and it's not just a network where everyone is participating. The stronger the network becomes, the more you don't want to be booted off that network or be seen as being a bad actor within it.
What we're thinking about is trying to create a reputation system. We've explored ideas like a token-curated registry, which is essentially a list of trusted verifiers. You can add to it and it's completely open, but it could be like a marketplace in terms of managing and policing that list. So we could incentivise people to speak up if they think one of those trusted verifiers is not actually trustworthy or shouldn't be allowed to certify against something. We're very far away from this, but I think what we want to control and create is this open ecosystem where the standards are clear, the trusted verifiers are clear and there's a reputation at stake. And everyone can participate in helping to ensure that the network is fair. That's moving more towards an artwork, than a start-up right this second.
JH: I think it's about imagining what the future will be and where you'd like to direct our consumer paths towards.
01

.

"About," Provenance, https://www.provenance.org/about

02

.

"About," Juheehahm, https://cargocollective.com/juheehahm/about

03

.

lukeghr, https://www.lukeghr.net/

04

.

"Supply Chain Broadcast," Juheehahm, https://cargocollective.com/juheehahm/Supply-Chain-Broadcast

05

.

Dark Matter, https://darkmatterlabs.org/

06

.

"SCB S1E3 Nyeri - Farms & Mills," Supply Chain Broadcast, Youtube, April 17, 2019, https://www.youtube.com/watch?v=TcKUMnEw_OQ

07

.

"SCB S1E2 | Nairobi – Auction," Supply Chain Broadcast, Youtube, March 25, 2019, https://www.youtube.com/watch?v=mjJHwdrNbmk

08

.

"SCB S1E3 Nyeri - Farms & Mills," Supply Chain Broadcast, Youtube, April 17, 2019, https://www.youtube.com/watch?v=TcKUMnEw_OQ

09

.

"SCB S1E5 | Mathare + Amsterdam – Roasters." Supply Chain Broadcast, Youtube, May 6, 2019, https://www.youtube.com/watch?v=Q-xAOueBpo4

10

.

Sandberg Instituut Graduation 2019, https://sandberg.nl/graduation2019/luke-george-hardy-rideout

11

.

"A $2 Trillion Plan to Bring Two Billion More People into the Digital Age," Boston Consulting Group, September 11, 2020, https://www.bcg.com/publications/2020/plan-to-bring-high-speed-internet-access-to-two-billion-people

12

.

"Ethereum is the community-run technology powering the cryptocurrency, ether (ETH) and thousands of decentralized applications." "Home," ethereum.org, https://ethereum.org/en/

13

.

"Provenance Proof Points," Provenance, https://www.provenance.org/proof-points

14

.

open.provenance.org, http://open.provenance.org/

15

.

"TerraCycle," Provenance, https://www.provenance.org/users/terracycle

16

.

Cult Beauty, https://www.cultbeauty.co.uk/

17

.

The tab is now called "Cult Conscious". See "Kopari | Coconut Deodorant," Cult Beauty, https://www.cultbeauty.co.uk/kopari-coconut-deodorant.html

18

.

"Permissioned vs Permissionless Ledgers," 1Kosmos BlockID, https://www.1kosmos.com/blog/permissioned-blockchain-vs-permissionless-ledgers

19

.

"Berber languages, also called Amazigh languages, family of languages in the Afro-Asiatic language phylum." H. Ekkehard Wolff, "Berber languages," Encyclopedia Britannica, September 26, 2016. https://www.britannica.com/topic/Amazigh-languages.