84 Onan Road
Artist Kin Chui considers an almost unnoticeable blip in the seamless fabric of his Smart Nation: a missing address on 84 Onan Road.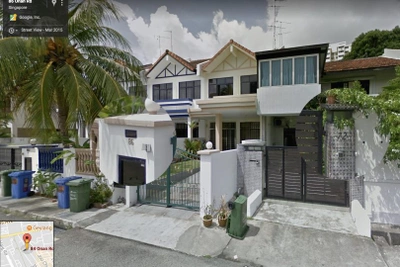 84 Onan Road is a non-existent address, missing in the progression of numbers on the road located within the district of Joo Chiat, Singapore. In colonial Singapore, this same address was a site of gathering, where information and thoughts were exchanged between the region's networks and Communist International [01] by the likes of Musso, Winata, Boedisoejitro, Soebakat and Tan Malaka — individuals who saw themselves as revolutionaries and communists in exile from the Dutch East Indies for their struggle against colonial subjugation. 84 Onan Road was just a node in the larger regional network of anti-colonial revolutionaries who influenced, inspired and supported one another.  
The series  84 Onan Road  by Kin Chui is a continual research into anti-colonial struggles and the politics of memory, an attempt at reflecting on the shared regional histories, through the engagement of regional collaborators reflecting on their individual practices and the struggles they are involved in. The project currently exists as a letter-writing project involving collaborators in and around the region.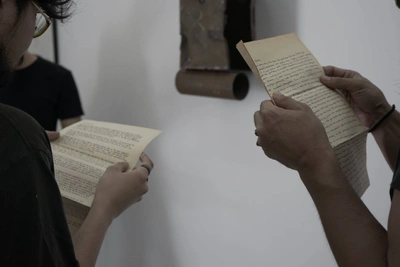 Dear Moechtar [02], ‍ I probably haven't been working hard enough, since I am still afflicted by uncertainty. These attempts to find you have been rather trying. But that is to be expected when one seeks out a spirit. Ever since I found out that you spent some time near me, I have been looking for you in every corner, in every blink, in the moments in between consciousness and sleep. ‍ Your proximity still astounds me; it is, after all, mere metres from my maternal great-grandparents' place. It is an area I am familiar with, having visited the houses of my relatives during every family-related festivity in my youth, and having eventually moved into my grandparents' home further down the street. And so it left me rather dumbfounded to learn that 84 Onan Road was a site that you once frequented. Why had we not managed to cross paths? Was it because I might not have been ready before?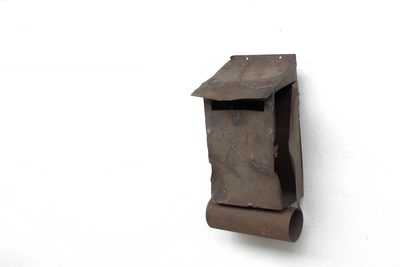 There are so many questions that I would like to ask you. Would you at least oblige me on this? I don't know if I would be able to wait till we meet. I always wondered who was it that you would meet there. Would they be the likes of Soebakat and Musso? Is it true that you wrote  Menuju Republik Indonesia  [03] during your refuge? What failed in the attempts to make Singapore a centre for communication with the regional communist network? Who from the Comintern did you have a continued correspondence with? Manabendra? Katayama? Did you divide your time in between the safe houses? Which one did you prefer staying in? 84? 709? 131? Did you ever meet anyone from my family? I hope you did.
How do I even find you when you were already a phantom of a figure whilst alive? Do I look for each of your 20 aliases? Or just the name you will forever be remembered by? 
I once read the novel  Tan Malaka in Medan , hoping I would get a clue as to how to find you. But I found myself with a narrative that ascertains that the only certainty is the impossibility of knowing you — your mythology was always bigger than your being, and more so now in death, you haunt in everything. Although I know the novel utilises the reality of your multiple aliases and identities to create suspense and intrigue, but the device of mistaken identity applied in the novel also allows for another reading: in the constant arrests and mistaking of other individuals as your identity, in reality, this could imply that you are in everyone of us, awaiting to be embodied, possess(ed).
I often find your traces impressed upon so many points in time. USC, JIM, GCC, UM, NN. I do hope to find you in the present, and ever so often, if I am lucky enough, I do get to catch a glimpse. Quite recently, I thought I saw you in an assembly, gathered, mobilised, other times, within smaller gatherings, taking flight. But often it would be from afar, and I thought to myself that maybe I would just have to get closer, before you would manifest and materialise before me. Or maybe you were all along in proximity, just beside me. But until then, when our futures and pasts intertwine, do take care, even if one is pressed for time — all the time.
Yours truly, Kin Chui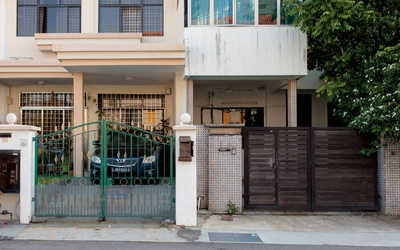 Post-Script from the Chief Editor: 
I chose to embed artist Kin Chui's letter to Tuan Moechtar into Chapter 5: Urban Resilience just after artist Luca Lum had a conversation with local urban planners on Geylang, an "unruly" neighbourhood that stubbornly resists the gridlocked modelling of a Smart Nation. Not very far from Geylang, Chui locates his practice in Joo Chiat, also on the eastern side of the island. His letter collapses a distant past into the present, grasping at these submerged stories surrounding the insurrectionary history of his home street disturbing the glossy narrative of the Smart Nation. The simple skip of a number on the street — an omission that could be an overlooked glitch in the smart-and-smooth urban fabric of Singapore — becomes a much more potent sign of obscured accounts of revolution and Singapore's leftist histories. His letter-writing is an act of quiet resistance, with its old-fashioned form rolling back on the traceability of data transmission. There are other letters that cannot be published online, and they are only written and read by collaborators chosen by the artist, who are knowledgeable of the secret letterboxes he has erected on the site of 84 Onan Road. 
01

.

Communist International, also known as Comintern, was an international organisation that advocated for world communism. Comintern had a presence in the Malay Peninsula during the colonial era through the Malayan Communist Party. ‍

02

.

During this period, letters to communists were addressed to Tuan (or "Mr.") Moechtar. Cheah Boon Kheng, From PKI to the Comintern, 1924-1941: The Apprenticeship of the Malayan Communist Party (Ithaca, New York: Cornell University, 1992), 127.

03

.

The title means "Towards the Republic of Indonesia". This communist tract was attributed to Tan Melaka, and published in 1925.