Empty Orchestra Heart: Karaoke culture and aesthetics through Monzoom.xyz's Total Eclipse Plumage
Writer Kia Yee Ang speaks to the artists of a recent karaoke-themed online exhibition to elucidate the joyful potential of karaoke culture in Singapore and beyond: a realm of intimate publics, private truths and other possible selves.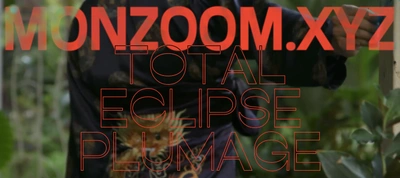 "I've acted out my life in stages
⁠With ten thousand people watching
⁠But we're alone now
⁠And I'm singing this song to you."
— " A Song for You" , sung by Leon Russell, Donny Hathaway, The Carpenters, Ray Charles, Whitney Houston, Amy Winehouse, Michael Bublé et al.
The closure of Teo Heng's[1] karaoke studios was a moment of palpable, albeit privileged, distress for Singaporeans like myself .[2] This was at the start of the pandemic, when public spaces were being barricaded off in swathes. With the suspension of services by all karaoke businesses, there was suddenly no public room for people to gather for hours of highly emotional, expressive, communal and careless yet overinvested singing. A vital shape of social participation was cut off.
Eventually, a friend introduced me to Quanmin, a Chinese app where you could sing karaoke with friends and strangers in virtual rooms. She started to "open" her singing room regularly, and a small group of her friends, including myself, started to haunt it. When she wasn't online, I explored public rooms where hundreds of users across East Asia, Southeast Asia and even Australia and the US lingered and took their turns to sing. Applause took the form of text messages and small gifts you could send using in-app currency.
Though karaoke rooms are technically "public", karaoke evokes the private and intimate through its emotional performance as well as the commitment of its participants to the shared, loving promises of spectatorship and performance that make it possible.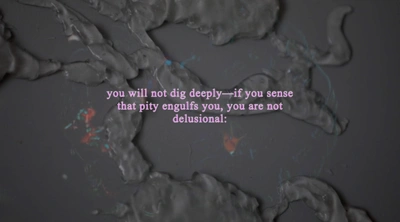 Implicit promise 1: While you sing, I will listen and cheer for you, regardless of the quality of your singing.
Implicit promise 2: I will not ask about the emotions that arise in your song unless they've already been brought up or you want to talk about them.
Implicit promise 3: If we can sing it together (i.e. we all know the lyrics to the song), we should! We will!
With these promises in place, another world with other possible selves is briefly opened up and realised. For those minutes, sliding along the spectrums of larger-than-life lovers, ghosts, vamps, softbois and other characters, we also play as frontmen of rock bands, hypersexual pop stars and earnest singer-songwriters. We sample the position of a celebrity singer with an audience and the catharsis of public emotional release. By voicing the emotional arc and lyrics of a song, we borrow its script for our own desires without having to formulate our own words or narrative. And in doing so, we can air private truths without having to claim them as our own. "Karaoke" translates directly from the Japanese as "empty orchestra". The instrumental of the song, sometimes complete with backup vocals, presents an empty orchestra for you to fill with the tenor of your own voice and then your own heart.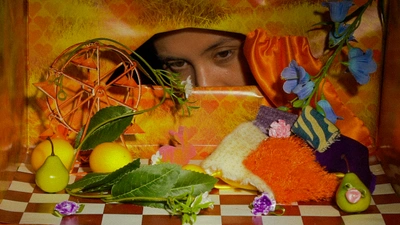 In March 2022, Monzoom.xyz , a platform for emergent art practices run by artists Weixin Quek Chong and Kenneth Constance Loe , launched Total Eclipse Plumage . The programme comprises six duets of newly commissioned video art by 12 Singaporean and Singapore-based artists — Late Bloomer by Kai and Xafiér Yap; Under Your Spell by Ryan Benjamin Lee and nor; Juliet's Dinner by Stephanie Jane Burt and Elsa Wong; In the middle of July, I broke my finger by Kenneth Constance Loe and Farizi Noorfauzi; Earworms like ourSelf by Weixin Quek Chong and Aran Atsuo; and u kara-ok? by Phoo Myet Che and Aqid Aiman. By playing with the format of karaoke videos and its attendant aesthetics, they explore notions of identity, translocal histories, pop culture and the unravelling of often private emotions and intimacies.
Why karaoke? For Monzoom.xyz, their interest stems from both the pleasure of singing karaoke with friends and a recognition of the "emotional resonances and intimate possibilities" within its aesthetics, "specifically in its simultaneous triad of image, text and audience performance". They add: "The very active position that consuming karaoke necessitates is also intriguing — it is engaged with in such a personal and vulnerable way as making a performance oneself, with one's body as instrument."
As for the decision to explore duets, Monzoom's leading team of two explain that they see collaboration as "a form of conversation, artistic exchange, and a generative force". The karaoke duet is often "exhilaratingly unpredictable, with both parties' improvised mannerisms and vocal inflections influencing each other in their live, unrehearsed enactment. It requires relational attunement and a high level of responsiveness to the other — valuable qualities in building interpersonal relationships."
The Monzoom.xyz karaoke format, then, not only serves as a prompt for the production of art, but also the entwined possibility of new one-on-one relationships, resonances and shared narratives. They propose a vision of a world where both voices are "visibly integral, present in and influencing the outcome mutually — as opposed to a dominating and centred voice, to which all other voices might be hierarchically reduced to simply a backing score".
Karaoke's resonances and possibilities show signs of ripening within the duets. When asked about their process, Xafiér Yap mentions a "slowly budding vibe" that was explored with Kai, from which "a friendship bloomed". Kenneth Constance Loe and Farizi Noorfauzi reveal that their lyrics were derived from a shared journal, while other artists touch upon the excitement of dreaming up and realising the various details of their videos — such as sets, costumes and visual effects — together.
While some videos felt new, most of them played for me like a warped or remixed version of the familiar. Where lyrics were provided on screen, I found myself mouthing along, already beginning to learn the score. Curious to learn more about these reimagined forms of the karaoke video, I sent Monzoom.xyz and the artists my questions. Just as in karaoke, their answers resound individually and together — providing an echoing and kaleidoscopic view of karaoke as a way of reciprocal sharing, dreaming and creating.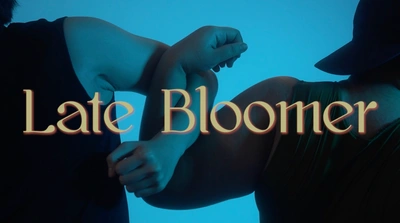 Kia Yee Ang: What is karaoke to you?
Stephanie Jane Burt: Moments spent with friends, screaming off-key into the microphone, late nights…
Aran Atsuo: A scary event where I can't sing at all.
Farizi Noorfauzi: A wistful disregard of time and place in the warm company of people strangely united by the same melody, unabashedly singing through voice breaks and botched lyrics.
Elsa Wong: Emotion and memory. It resembles an exchange of feelings without words or sentences.
Ryan Benjamin Lee: It's for indulging in all the bad songs from your childhood that you know all the lyrics to. I carry my Bluetooth karaoke mic to every party just in case we need an impromptu session.
Kai: A good time with friends. Singing karaoke has always felt like a good balance of nostalgia and present reality.
Aqid Aiman: Once you're in that room, there's an understanding that the songs you pick are songs that you have to get out; and the quality of the singing isn't as important as the act of singing along and getting the emotions out.
nor: My late grandfather was unabashed about karaoke at home and sometimes the music could be heard from the first floor. You don't need to be able to sing well, but you must be able to both express yourself and entertain.
Phoo Myet Che: On New Year's Eve, my family and the families of my parents' friends would gather and belt out old Burmese songs. It's deeply communal and I'm still impressed by how the most introverted uncle in the group delivered the perfect rendition of the Burmese version of "When You Say Nothing At All" by Ronan Keating.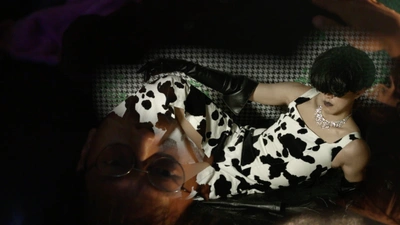 KYA: What did you copy, reference, emulate, parody, borrow, sample, iterate, or derive?
KCL: Melody-wise, we were inspired by Imogen Heap's "Hide and Seek". I then found on the Voloco auto tune app an effect under the Modern Rap II category that was called "Congrats", which according to the Voloco User Guide 2nd Edition (6.0) is "a chordal sound with chorus effect, inspired by the vocals of Post Malone's 'Congratulations'." That was how the idea to approximate that song for the bridge came about.
EW & SJB: We loved the mood of Nobuhiko Obayashi's horror film HOUSE (1977). The DIY treatment of the film effects and the colourful landscape contrasted against absurd humour. Another reference is Jan Svankmajer's ALICE (1988), where we particularly loved the language of the props, which fit well with a doll house visual.
A Aiman: We were very influenced by the Tokyo Picnic Club — founded in 2002 to protest the lack of urban public space in Japan . "Public" spaces are necessary to discover ourselves, hide away from reality, and be inspired, which is why, I think, the past two years have been so hard.
n: While we were deeply inspired by the early 2000s pop-punk/emo wave, our fashion and visual inspiration came from 2020s reiterations of such aesthetics. We looked at Blink 182's "First Date" and Doja Cat's "Bottom Bitch" music videos, Princess Nokia's pop punk album A Girl Cried Red , even emulated Willow Smith's cadence on her track "Gaslighter". We were also inspired by punk zines and propaganda posters.
R: I pulled from German-American animator Oskar Fischinger's series of animated spirals from the 1920s. I also looked at many late 2000s music videos that had very grunge collage styles but were also clearly very digital.
A Atsuo: I copied the original DJ Ryson mashup for the structure of the backing track. Their mashup arrangement was really well done. The concept of the video was copied from ants.
Weixin Quek Chong: We sampled a lot of extracts and lines from various hits and artists, which are listed in our write-up about the work. Apart from layering these voices into the sound, we also ended up composing a separate text piece out of collaging lines of lyrics from the songs we sampled.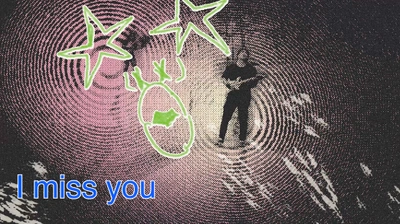 KYA: Who did you perform and/or sing as?
KCL: I performed vague impersonations of Sia and Imogen Heap, as well as two blink-and-you-miss-it semblances of Doja Cat in "MOOO!". Farizi was mainly performing as himself and we thought this juxtaposition could foreground some of the interesting tensions and projections that undergirded our long-distance collaboration.
n: I've always fantasised about being the lead of an all-female screamo band, so this performance was very much in line with who I was from ages 14 to 16.
Fashion-wise, I was channelling both Doja Cat and Princess Nokia. I am Nicki Minaj's daughter through and through though. It's in my mannerisms, my facial expressions and hand movements, as well as our lyrics.
RBL: I had no one in mind, this is just my true authentic self.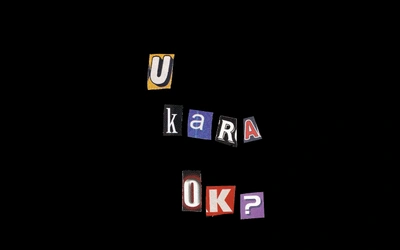 KYA: Tell me why (ain't nothin' but a heartache)?
Monzoom.xyz: I miss you…
1

.

Arguably the most beloved karaoke chain in Singapore.

2

.

Benson Ang, Karaoke chain Teo Heng may soon close half of its 14 outlets; Manekineko also feeling the stress, The Straits Times, 2020