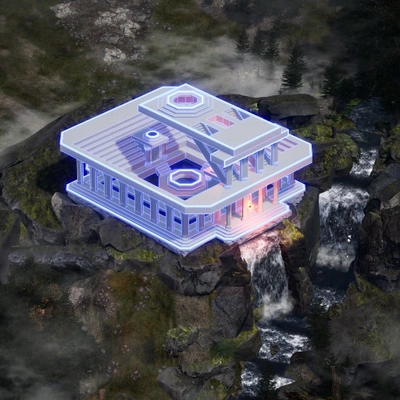 Nepenthe Valley Collection
The Spring (Map)
Medium: CGI still, square format
Edition: 111
13.3 SOL
Nepenthe Valley Collection
The Spring (Map)
The Spring marks the commencement of the 'Nepenthe Valley' journey. A quadrangular amphitheatrical structure with a spring in the centre, The Map identifies its peak location, situated atop a rocky environment, flowing into a waterfall and beyond.
Medium: CGI still, square format
Edition: 111
13.3 SOL
Medium: CGI still, square format
Edition: 111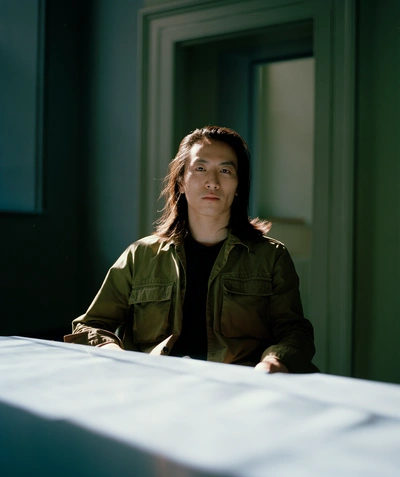 Lawrence Lek
Lawrence Lek is a London-based filmmaker, musician, and artist known for unifying diverse practises — architecture, gaming, CGI, music and fiction — into a continuously expanding cinematic universe. His works include the video essay 'Sinofuturism (1839-2046 AD)' (2016), the AI-coming-of-age story 'Geomancer' (2017), the open-world game '2065' (2018), and 'Nøtel', a CGI simulation of a fully- automated luxury hotel (2019). His debut feature film 'AIDOL' (2019) was presented at International Film Festival Rotterdam 2020, and Transmediale 2020 festival at Volksbühne, Berlin. Lek composes soundtracks and conducts live audio-visual mixes of his films, often incorporating live playthroughs of his open-world video games. Soundtrack releases include Temple OST (The Vinyl Factory, 2020) and AIDOL OST (Hyperdub, 2020). Solo exhibitions include Ghostwriter, CCA Prague (2019); Farsight Freeport, HeK, Basel (2019); Nøtel, UKR, Essen (2019); AIDOL, Sadie Coles HQ, London (2019) and 2065, K11, Hong Kong (2018). Recent awards include the 4th VH Award Grand Prix and the LACMA Art + Technology Lab Grant (both 2021).