Positive Externalities and Third World Problems
Media artist Tara Kelton and Malavika Jayaram, director of a digital rights think-tank, discuss the ethical entanglements of AI and surrogate labour, from data labelling to the gig economy.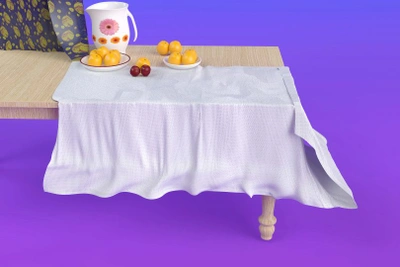 Maria is 32 years-old. She lives in Albay, a scenic and biologically rich region of the Philippines. Maria discovered Scale AI through a Youtube content creator. She was unemployed at the time, having been unable to afford continuing law school. She began labelling data. Then her father had a stroke and had to be hospitalised. Thankfully, Maria was able to pay for her father's hospital care with the money she made. 
Maria is just one of up to 30,000 data labellers [01] who have been employed remotely through a third-party web-app called Remotasks [02]. Parked under a billion-dollar company called Scale AI that was founded only 3 years ago, Remotasks is a fairly new platform in the realm of crowdsourced micro-tasking. The demand for human contractors to train and accelerate AI algorithms began with Amazon's Mechanical Turk (MTurk) as early as 2005, and since then, there have been many other similar websites and companies catering to individuals based in developing countries completing simple, virtual tasks to make a side income. Just last month, Scale closed a $100 million Series C round to expand its business globally. Its remote contractors like Maria earn $30 to $40 a month [03]. 
Tara is an artist who lives in Bangalore. For her digital art series Still Life with a Curtain,  she set up a two-step outsourcing process. First, she asked MTurk workers to describe an image of the painting of the same name by Paul Cézanne. Some of them responded with the most unembellished descriptions. MTurk ID A34JILAPTYRH81 wrote:
"BASKET OF ORANGES ON A TABLE WITH A FLOWER DESIGN VASE AND CLOTHS SCATTERED"
Then, Tara provided these texts to 3D rendering studios in Bangalore, and they produced the images you see that are scattered throughout this dialogue. Could Maria have been employed by Tara? It is, perhaps, a worthwhile hypothetical, if only to peer into the opacity encircling the third-party and third-world human resources that artificial intelligence is bound up with. By design, the IDs and the platforms obscure the workers who sit at their virtual desks. 
SO-FAR met with Tara Kelton, and Malavika Jayaram, a technology lawyer who is the inaugural Executive Director of the Digital Asia Hub , to understand the ethical entanglements of AI and surrogate labour, especially how it is harvested from the developing world. Half of this dialogue was passed through MTurk for its transcription, as a meta-exercise in exploring many of the issues we discussed.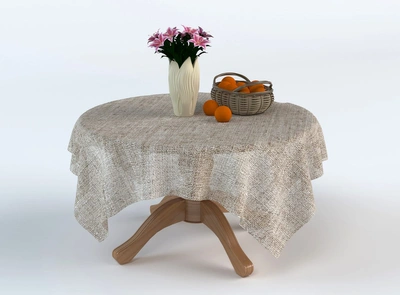 CJC:   There's this very archaic, almost sacred notion of the artist's hands. I was interested in how that gets displaced or removed through Tara's projects, where really, her hands are not applied at all. 
TK: Yes. The manual gesture of the artist's "hand" is something I look at across my practice. In one collaboration, I engaged informal digital workers who work here in little studios called DTP, or desktop publishing, shops. Every neighbourhood has a DTP shop, and they'll make you a business card, you can get your passport photo taken, or they'll digitally place photos of you in some kind of scenery. They typically don't have formal training, and it seems more like an apprenticeship, or somehow connected to craft. 
MJ:   Well, even the old, famous artists also had massive studios. Rembrandt wasn't working on every single element of his own paintings, right? It's not like it's a new phenomenon, bits and pieces being outsourced. It was always this way, and the artist still got to sign off on the painting, whilst the labour of all the people who painted the sun, or the tree, or whatever… were never acknowledged. 
But I'm curious, what was your starting point for this series, Still Life with a Curtain ? 
TK:   I guess, growing up here in India, I've always been interested in how a lot of the technology you interact with has some sort of labourer mediating that experience. For example, there would be a photocopier shop in the US where you would go to make photocopies yourself, but here, there's a human doing your photocopy for you. And growing up, we didn't have parking meters, we just had a person standing on the street. A part of it is also that there are so many people here…
MJ:   It's funny what you're saying about the number of almost superfluous humans involved in delivering what seems very mechanical and digital, at least from the perspective of the person commissioning things.
TK:   Sometimes, it seems like it's just that so many people need jobs. 
Like the artist's "hand", I've also been interested in artistic authorship, or authorship in general, and how these different services complicate and fragment that.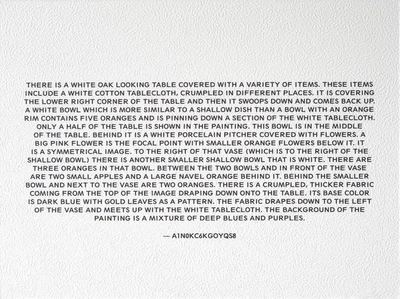 CJC:   What do you mean by "different services"?
TK:   Like Amazon's Mechanical Turks, various gig economy services and other technologies that have opened up completely new forms of interaction and collaboration. When you set up these processes, who is the author and where is the artistic ownership of it?
MJ:   Where does the idea end and the operational part of it start?
CJC:   Have you ever communicated to those workers that their work is in museums and galleries now?
TK:   With the 3D rendering and DTP studios I've worked with, yes. With the MTurks, no, because you're constrained by the structure that Amazon gives you. But I did discover that most of the Turks I was engaging with were likely to be in India because of the time of day the job was completed, and given the large percentage of workers they already have in India. It's possible that they could be right next door!
MJ:   But the job still had to go through a server somewhere else, mediated by Amazon, to then connect you to the guy three doors away.
TK: Exactly. And in terms of acknowledgement, I do include the ID of each MTurk in the piece. Each worker has an alphanumeric ID, assigned to them by Amazon, even though that's kind of meaningless. I guess only Amazon knows who they are. 
CJC:   And yet, the classic Marxist figure of the factory worker in the assembly line will never disappear, even if he or she is now merely an index [04].
TK:   The industrial assembly line seems like a happier place than what we have now. Amazon and these other large companies are creating increasingly efficient ways of controlling workers, and the issue is not only the worker's invisibility. For example, they have been gamifying tasks using the same incentives like virtual badges and points that gaming app developers would use, where the warehouse worker has a certain amount of time to move a package and return it [05].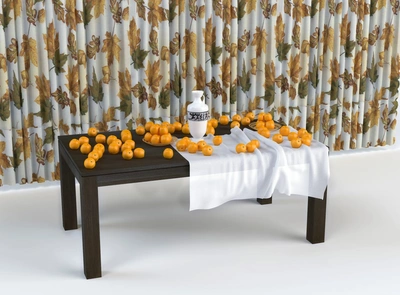 MJ:   I'm definitely not a fan of these sorts of economic nudges and behavioural incentives, these paternalistic ways of driving certain kinds of actions. Instead of leaving people to choose, there is this narrative of, "We're doing this for your own good, pushing you towards positive outcomes, and we know better than you." I don't like that power differential that says the platform decides what the rules for gamification are. I love gamification when it's to subvert a system, as opposed to, saying, "Here's how your platform works."
The industrial assembly line seems like a happier place than what we have now.
CJC: Speaking of paternalism, I'm titling this dialogue after a post called "Positive Externalities: The Life of a Labeller" [06] that I found on the blog of a new unicorn called Scale AI. Scale AI provides "human-powered" services that train computer vision and natural language processing for "hundreds of use cases". The blog post — which is honestly an uncomfortable read — pictured several data labellers in third-world countries that Scale hires through a third-party website or company called Remo Tasks, and demonstrated how the work had transformed their lives. Then I found a Reddit-style thread on Y Combinator [07] where individuals commented on the post. One of the comments claimed that Scale runs IP checks to ensure that only people from certain countries can sign up to label data, and a Facebook account is required. The commenter said they make $1-2.50 an hour.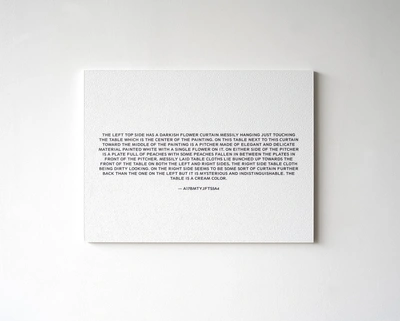 MJ:   That seems really weird. It's one thing to say, "This is the price we pay" and then naturally price out certain people from wealthier countries who have higher expectations of wages. But to actually exclude people from certain countries, rather than let the market decide, seems interesting. It's a kind of reverse discrimination. But it could also be a legal reason, like not wanting to deal with the labour laws of certain countries.
CJC: It could be both. Oddly, I also read a Bloomberg article [08] where a venture capitalist who had invested in Scale addressed its labour conditions in this way. I'll read the exact quote, because I'm finding it difficult to argue with him:
"If you could be pulling a rickshaw or labelling data in an air-conditioned internet café, the latter is a better job. You're paid better, and it's not as stressful to your body."
TK:   Well, it's all uni-directional when you have companies like Uber that are making decisions about your work life remotely, with no way for you to communicate with them. They can make broad changes to the rules in a second without any accountability. And when drivers assemble to protest, I've heard Uber has secret employees photograph them. They run the drivers' images through their databases and they are then banned from the platform for life. 
MJ:   You know, the fact that the company feels like they even need to talk about positive externalities already means there are so many negative ones…
Well, it's all uni-directional when you have companies like Uber that are making decisions about your work life remotely, with no way for you to communicate with them.
TK:   And I feel like the big difference between the assembly line and now is how quickly a human can be replaced by another human. Back then, at least the employer would have to go put out an ad and get another guy, whereas now, the system just automatically switches to the next available person. 
MJ: It's almost like an assembly line of people, as opposed to an assembly line of products being delivered and made by people.
TK: Lately, I've also been noticing things going in some kind of neo-feudal direction. There's an Indian app called Farmizen that's like Farmville, but with an actual farm. You rent these tiny plots of land, and you're like the landholder. You can press on the app, "Plant carrot!" And a real human being in a remote farm in India plants the carrots, harvests them, and they send you the crops. It's really creepy! [Laughs]
CJC: We are seeing these technologies obfuscate the body. These tasks that the labellers in the Philippines are doing will be fed through a massive software that will eventually guide a driverless car in Boston. Whether with Farmizen or Scale, that degree of separation is hard to comprehend. 
TK: But it also happens even within your neighbourhood, like with another app called Dunzo. It's the TaskRabbit of India. You meet them at the door, and it's a quick exchange. Your interaction with them somehow gets mediated through the app through this ranking system, which is probably one of the most oppressive things. Apparently, they have a 70% attrition rate, so of course you'll never see the same person again.
MJ:   It's also fascinating to think of the kinds of crude, micro tasks that people consider too menial to even do themselves, while expecting instant gratification. 
CJC:   We outsource low-level tasks like buying groceries, so we have more time to focus on our career, or our self-actualisation. 
MJ:   What's really telling is that an expectation that's getting more and more legitimised that your time is more valuable than someone else's. You should be using it in more worthwhile pursuits if you are higher up the value chain, whereas these other people who have "nothing better to do" — they just need to earn a living.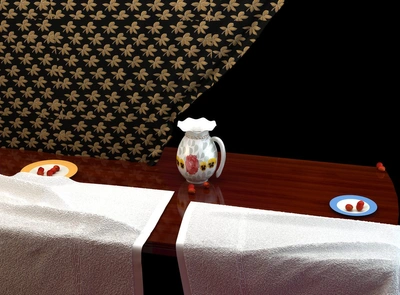 CJC:   To play the devil's advocate, isn't this just the simple market at play? 
TK:   But it's specific technologies that are having a particular, very arbitrary impact…
MJ:   — And that keeps this assembly line in place, which claims some people own the means of production and other people are the worker bees. Yes, that's being disrupted in some really cool ways, but a lot of the MTurk-style of things only perpetuates that assembly line.
CJC: Malavika, can you share with us how you got involved with the issues in this space with founding the Digital Asia Hub?
MJ:   The Digital Asia Hub is an independent research think tank that looks at digital rights broadly across all of Asia, through a law and policy lens. We were incubated by the Berkman Klein Center for Internet and Society at Harvard University. 
When I first moved from Boston to Hong Kong, I was really interested in supporting interdisciplinary work, rather than just publishing things that would go into a law journal that nobody would read. I thought, "What's the first thing we should tackle?" In Hong Kong, there were already a lot of good people working on censorship in China and free speech. That space was really saturated, so it was not a conversation I wanted to join. I wanted to do something where I felt there was a gap, where we actually had something fresh to say.
I was really interested in how the future of work was becoming such a big deal in the West. There was — and still is — this anxiety about automation replacing human labour, all the different ways in which AI might complement human abilities while also taking them away, and how certain skills and jobs might atrophy. There was this glib sensibility that we've talked about, which assumed, "We're only going to automate away the crap that we don't want to do anyway, then we'll all be free to pursue things that are more meaningful." But it seemed like a very privileged conversation about purpose and meaning built into this rather first world-anxiety, and it really bothered me.
At the same time, when I asked people in Asia, "Do you think AI will affect your lives?" there was this almost fatalistic sensibility in their response, "Oh, please. We have so many humans in Asia and labour is so cheap that we're not going to be automated out of existence any time soon." It was a sort of naïve faith that they would always be cheaper than a machine. So I felt that those conversations around ethics, rights, consumer protection, labour law, unions — all these things that were seeing a resurgence in the West were just not happening in Asia. 
You're optimising for certain variables — efficiency and speed — and AI is really good at that. But if you're optimising for equality, diversity, social justice or dignity, then no AI is going to get that right.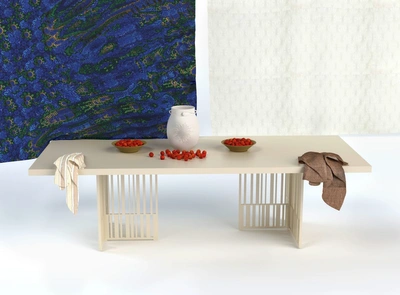 TK:   Can I ask you a question related to this lag? How do you regulate AI, say if there are multiple systems that are working together and evolving faster than our understanding? It feels like we're up against this enormous, unstoppable force.
MJ:   We are often in a space where it's industry 4.0 versus policy 1.0. Policies are always lagging behind. One argument that the companies and Silicon Valley often use is that it's actually a good thing, because you don't want to over-regulate too soon when you don't fully understand the implications, or you might be setting back a particular type of technology and retarding its progress. And AI is about optimisation, right? You're optimising for certain variables — efficiency and speed — and AI is really good at that. But if you're optimising for equality, diversity, social justice or dignity, then no AI is going to get that right. 
CJC:   How do governments react to those suggestions? 
MJ:   You know, the scariest thing I heard was in a meeting with someone from the Indian government. They said about AI, "We're not going to be able to compete on technology. But the one asset we have is that we have the most number of people in the world. So, we should be using all of the data of a billion people to train AI and just sell our data." And I thought, "No, no, no, no! That's not where you want to go." There was no thinking through — did they consent? What is it used for? Do you have the ability to opt out? It was just treated like one block, "That's a big deal to the West, a one-billion-strong database." [09]
CJC:   It almost sounds like this science-fiction-like, highly evolved form of future slavery, where this beast of machine learning grows on the backs of a billion people.
MJ:   And once it's trained on the billion poor people who have no agency nor voice in consenting or opting out, once the error rates are lower, then the system gets perfected for export to Germany or the US — countries that actually care about norms, values, guardrails and safeguards.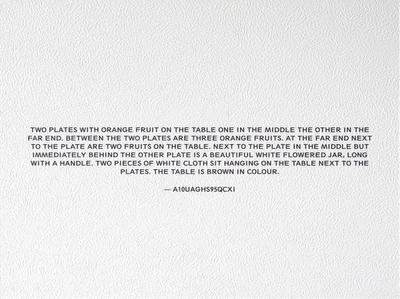 CJC:   Tara, circling back to your work with Still Life with a Curtain , through creating this artistic supply chain of sorts, you're questioning the origins of authorship, but also commenting on individual agency. If they are not authors, then are they at least agents in the work. 
MJ:   I'm reading the notes in the catalogue for your Singapore exhibition, Dissolving margins,  "The anonymous identity of the workers' texts and studio images… reflect the faceless aesthetics of contracted labour. And at the same time… they indicate the agency of the workers and studios in interpreting the content that they were given." [10] I can see how a certain criticism of your work would be, "But you're hanging in the museum, and they are not."
Once it's trained on the billion poor people who have no agency nor voice in consenting or opting out, once the error rates are lower, then the system gets perfected for export to Germany or the US — countries that actually care about norms, values, guardrails and safeguards.
TK:   I see what you're saying. Well, like with including their user IDs, that is sort of the point. But I do grapple with how much I should intervene in this value chain and process.
CJC:   What do you feel is your role or position as an artist working in this space, given all these issues that we are wrestling with?
TK:   In a lot of my work, I feel it's almost the opposite strategy, where I'm over-identifying with a problem in order to critique it. For example, one of my early projects was a critique on outsourcing. I outsourced a person to perform as a typeface, and I got a lot of flack from my American classmates at the time. They just didn't understand it and were so horrified that I was exploiting a person, but— 
MJ:   — That's what they do all the time!
TK:   Yes, That's the whole point! 
Sometimes I think about myself as a programmer, and also building on a conceptual art lineage with these sets of instructions. I guess, I can say that I am the author of these parameters and conditions.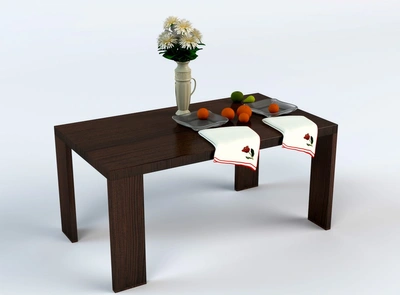 CJC:   Do you ever feel a sense of social responsibility? 
TK:   In the 2000s when the Internet was exciting and magical, net artists were playing around with new technologies, and perhaps not yet feeling as responsible with what they were saying with them. But lately, with everything that has emerged with corporate interests, information inequality, and privacy violations behind all of these entities, I feel like it's essential we speak about it more critically.  
However, I feel like everyone  should feel responsible. Anyone who is in a position to talk about these things should. 
MJ:   I almost see art as the gateway drug for thinking about some of these issues, where you can say, "Come to this installation! Come, see, and engage with these issues. And if you want to know more, here's the bibliography, a reading list and a talk with the curator and the artists discussing these issues."   Whether its academics, lawyers or techies, the most "woke" people in this space wouldn't even dream of having a conference or festival without involving writers and artists in some way, to help make these issues more tangible and accessible. We can talk about law and policy until the cows come home, but I think we know that no one's going to read the research or statistics.
TK:   That is our job — to take these things that we've blindly accepted into our everyday lives and to unravel them. 
MJ:   There's a sense that the problems that are being created by technology are so complex that no one discipline has all the answers. It affects everything from our rights, to our expression, to our identity, and it feels so much more urgent than before, when we could all function in our little bubbles. We're all in this together now, and we really need to be having conversations across spaces and across disciplines with different actors. 
01

.

TechCrunch covered the three-year-old start-up in August. Read the article here: https://techcrunch.com/2019/08/05/scale-ai-and-its-22-year-old-ceo-lock-down-100-million-to-help-label-silicon-valleys-data/

02

.

Watch one of these Youtube content creators hype Remotasks here: https://www.youtube.com/watch?v=E-fkI8tGeak and check out www.remotasks.com

03

.

According to the step-by-step guide on WebEmployed.com, Remotasks users can earn $30-$40 per month. https://www.webemployed.com/remotasks-earn-money-simple-tasks/

04

.

In "Economic and Philosophic Manuscripts of 1844", Karl Marx set out his theory of alienation, in which he described various ways in which the factory worker became alienated from the product he or she laboured to produce, from the labour itself through repetitive motions, from his or her own specific humanity, and lastly from others and society.

05

.

Amazon has been using gamification to mask productivity goals in their warehouses. Read more: https://www.washingtonpost.com/technology/2019/05/21/missionracer-how-amazon-turned-tedium-warehouse-work-into-game/

06

.

Read the full post here: https://scale.com/blog/positive-externalities

07

.

User biofunsf commented: "Specifics are intentionally hidden, but it seems like the median hourly wage is somewhere around $1-$2.50 an hour. The labeller side of Scale is hosted at remotasks.com and they run IP checks to try and ensure that only people from certain countries can sign up to label data. Also a Facebook account is required for signup…" Read the discussion on https://news.ycombinator.com/item?id=20142600

08

.

Read the full article here: https://www.bloomberg.com/news/articles/2019-08-05/scale-ai-is-silicon-valley-s-latest-unicorn

09

.

As a post-script to SO-FAR's Issue 1: Smart Cities, Malavika Jayaram commented on the contentious Aadhaar debate — Aadhaar being the world's largest database that pulls data from the Indian population. Read her opinion here: https://www.so-far.online/privacy-is-not-an-elitist-concern/

10

.

Read the e-catalogue, published by the Institute of Contemporary Arts Singapore, LASALLE College of the Arts, here: http://online.pubhtml5.com/zkna/jpoy/. SO-FAR reviewed the same exhibition here: https://www.so-far.online/weekly/dissolving-margins-defying-gravity/