A Letter from A Weekend Affair
A Weekend Affair writes an appeal to gather friends and supporters to their deviant chalet retreat in June 2019.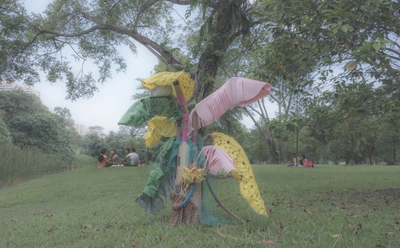 Dear ______, 
‍
All of this is, no doubt, a leap of faith. We started with nothing but an idea. All we know is that somehow, putting together A Weekend Affair felt important, and urgent.

The idea for this affair began with an exhaustion — with life and capital accelerated by the engines of consumption. Standing at the edge of the Central Business District (CBD), the statue of Raffles looms larger-than-life, overlooking the brightly-lit skyscrapers in which capital ceaselessly transacts, transits, transforms. We couldn't help but wonder what exactly has changed, where not so long ago, when Singapore was still under British rule, the exact same spot where Raffles stands today was once the booming centre of maritime trade. Such a placement, such a frame. It is difficult to not see the interdependence between the country's colonial history and its current economic accomplishments.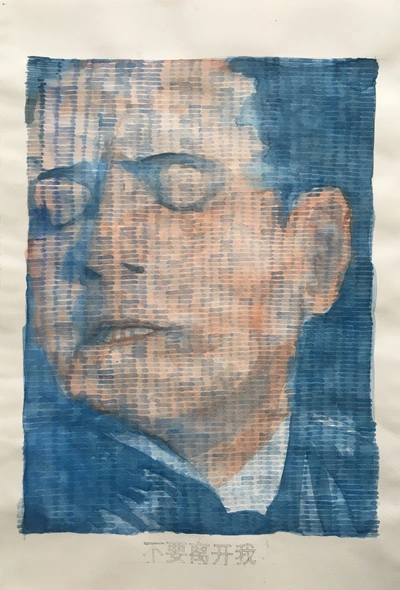 The question for us became one of departure: how do we begin to disentangle from a relationship 200 years in the making, and how do we reinvent or forge new relationships through a different form of currency or exchange? Punning on the multiple meanings of the word "affair", A Weekend Affair, in its form as a gathering, became our search for a deviation from this marriage — of coloniality and capitalism — and into a shared future.
By nature of its beginnings in deviance and infidelity, A Weekend Affair is a multiplicity of things; it traverses between form and concept, the literal and the metaphorical, margins and centres. On a spatial and material level, it is a shift away from the locus of activity, to the far-flung yet historically-loaded edges of Changi — that was once a site of recreational activity for former British officers, and where A Weekend Affair will take place. Formally, it is not really a symposium, yet neither is it really an art festival — instead, it borrows playfully and experimentally from these two conventions to create something not quite brand-new, slightly unfamiliar, and as yet unlabelled. A Weekend Affair is, in its truest form, a get-together, a safe place for ideas to assemble, people to interact and intersect, and conversations to happen.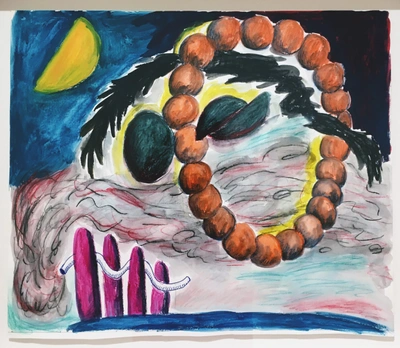 Of course, it's all still a huge gamble with the ways in which we have chosen to operate and organise. We are crowdfunding to finance this clandestine chalet rendezvous. In some ways, the launch of the crowdfunding campaign was a turning point for us. In the early stages of conceptualising A Weekend Affair, we revelled in the covertness of it all. But it quickly became apparent with the reality of the crowdfunding campaign that this opacity had to give way to transparency and openness if we were to succeed in convincing people to donate to our cause. After all, to stage an engaging crowdfunding campaign, one has to get creative, and not be shy about it. With that, we had truly embarked on an exercise in vulnerability, one that was very public at that. We could no longer stay within a theoretical fortress, we had to reach out to people for ideas, help, connections, and support. We've been lucky in that regard — people have been kind. Your kindness is proof that we can forge new relationships beyond giving and taking, new currencies of exchange beyond capital and its systems of valuation. 
‍
The "Raffle, not Raffles!" Art Lottery is our own little attempt at this 'breaking away', our own attempt at deviating from the traditional valuation of artistic work and labour based on market forces of desirability. Essentially, the "Raffle, not Raffles!" Art Lottery is an element of our crowdfunding campaign, in which we approached 15 artists to donate works that form a pool (pictured throughout this letter are some of those artworks). From this pool of works, supporters who pledge for raffle tickets through our crowdfunding campaign gain the possibility of bringing home an artwork. Straying away from market desires that are, more often than not, shaped by individuals or institutions possessing astonishing amounts of wealth, we hope that "Raffle, not Raffles!" takes at least some level of market autonomy away, placing control instead in the hands of Lady Luck. The lottery takes uncollected artworks out of artists' studios, bringing artworks and people together through a journey that is not merely transactional, but instead serendipitous, playful and joyful in its embrace of the unknown. 
For us, it is necessary that we think through the economics and valuation or art products through this exercise. "Raffle, not Raffles!" is, in its own way, displacing these values, by setting a similar value of tickets and odds in winning an artwork from a range a value systems. Of course, this is hardly subverting any form of financial systems. It is simply an exercise.
‍
It's been cathartic to write this all down. We can only hope that by bringing together A Weekend Affair, we are, on the one hand, doing our small part to gather and connect people who are equally resolute — to care and to share — and on the other, bringing about a reconciliation with certain narratives, and what this place really means for all of us. 
‍
To straying, loving, deviating and learning.
‍
With love, AWKNDAFFR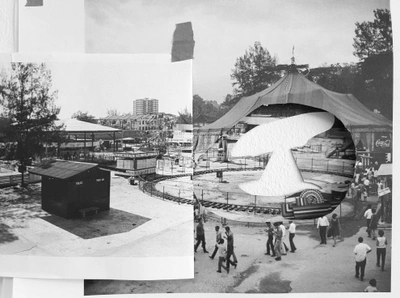 A Weekend Affair is happening on 1-2 June 2019 at a chalet retreat in Changi-Loyang. This free and easy programme consists of works, and performances selected through an open call, collateral activities, drawing of lots for "Raffle, not Raffles" Art Lottery, and a BBQ.  
‍

Purchase a S$48 (US$35) ticket for the "Raffle, not Raffles!" Art Lottery to pledge your support. There are 150 tickets and 15 artworks, thus 1 ticket is a 1 in 10 chance of bringing home an artwork. Other than the Raffle tickets, you may choose to claim other perks, such as apublication, stickers, or spa packages, on the  Indiegogo campaign page , before it closes on 31 March 2019. The campaign continues on  http://aweekendaffair.info  from April to June.