I Got Everything to Hide
Chief Editor Christina J. Chua recalls the most significant gleanings in so-far's Issue 1: Smart Cities.
I began so-far's inaugural issue on smart cities remembering  a late July evening , warm and balmy. Now, an entire year has passed, the platform's chapters have covered territory and crossed continents, and it is again late in July. I recall the way the conversation unfolded, as we sat cross-legged, eating steaming  beehoon  and chuckling over  www.haveibeenpwned.com . It seems that in 2019, data privacy has become one of the foremost concerns in the developed world. But in a deeper sense, as I learned from the artists and the technologists so-far surveyed over the course of this issue, the usage of our data only just begins to scrape the surface of surviving smartness in our urban environment. 
The basic arguments for the smart city are an increased efficiency, improved quality of life, and a more participatory, tech-enabled citizenry. Current or former Singapore Government representatives like  Kok Yam Tan  (Head of the Smart Nation Programme) and  Liu Feng-Yuan  (ex-GovTech Director of Data Science and AI) echoed these sentiments. Yet however optimistic, these are still one-dimensional narratives that gloss over the complexities of a city whose inhabitants usually emerge from diverse communities and classes.
One of so-far's most significant gleanings was from media theorist  Kenneth Tay , where he pointed out how the smart city's utopian premise delimits "quality" and "participation" for only a certain type of global, digital-savvy, middle to upper-class citizen, excluding others like ageing pensioners who lag to catch up with 4G networks. Even further, the paradigm exacerbates the digital divide as it obscures fringe individuals such as blue-collar immigrant labourers, even as its tracks their liminal presence in the city. Ultimately, the choice benefits of smartness are for those who can afford it, and contribute "meaningfully" through taxable income and other economic registers of performance and productivity, as elaborated by artist  Teow Yue Han's  examination of the smart city's Key Performance Indicators (KPI's).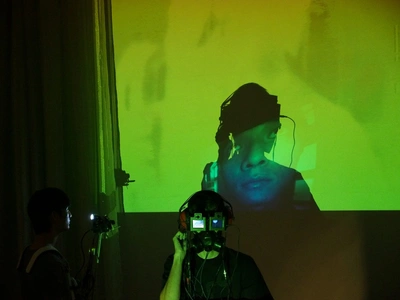 Woven into this social aspect is, of course, the smart city's actual infrastructure, its building blocks and hardware as they manifest in the concrete, urban landscape. so-far asked web engineer  Thomas Gorissen  to introduce the rudiments on where and how data is stored in high-security centres, and interviewed Microsoft's China specialist  Qing Wei  how smartness is gradually deployed across synchronised platforms from a floor to a neighbourhood to an entire city. It appears that the market for smart cities, however wide-eyed the projections look (CBInsights forecasts it at US$1.4 trillion in 6 years [01]), must first expand step by prudent step, and it is the unpredictable human element that may slow down the rate of adoption. Even then, I was astonished to hear that in Qing's worldwide view and experience, he felt that Singapore was the fastest in its uptake, versus other cities like San Francisco, Los Angeles, Seattle, Toronto or London, or anywhere in China.
Smart Nation Singapore circa 2014 — or actually circa 1980 since the very first Committee on National Computerisation (CNC) was set up to make recommendations to the Government how Singapore could benefit from Information Technology. so-far excavated a  timeline of the city's computerisation , and looked at what evolved in Singapore's infrastructure since its on-boarding of the digital, and what was consequently forgotten. Artist-techie Debbie Ding, who has been following the shapeshifting Singapore River was one to point out how an island along its banks called Pulau Saigon disappeared around the 70s to 80s, as she resurrected its relics through AutoCAD and 3D printing. Another artist and curator  Kin Chui  submitted an epistolary plea to remember a certain Mr. Moechtar, a communist who could have lived at the now missing address along Kin's home street, 84 Onan Road. These omissions are more subtle than glaring, yet they betray minor glitches under the slick surface of the Smart Nation's cosmopolitan, faultless landscape.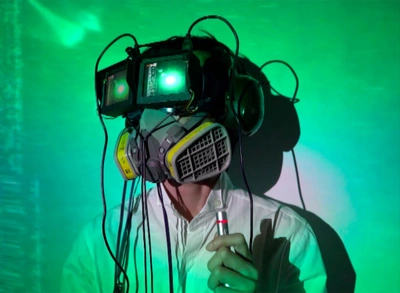 As I now look back on my cross-legged posture, slurping down fried noodles last July, I see that my innocence about the erasures, complicities and entanglements of my own quickly developing city, my Government and my very self was conflated with a quintessential Singaporean-ness. I had assumed an altogether flippant mentality, dismissing issues that seemed beyond my control as irrelevant to my daily life, so long as I was not getting in any trouble — so long as my habits, work life and relationships went on undisrupted. "I got nothing to hide," as I exclaimed to my friends that evening, was actually short for, "I don't even know how to begin to address this issue anyway, so I'd rather not have any stake or say in the matter."  ‍ In a way, introducing so-far by rooting it in my city was my own way of correcting my mindset and waking myself up. And as I learned that Singapore is quickly becoming the smartest city in the world, according to our contributing Microsoft expert, this newfound posture extended beyond a personal involvement, and the research became all the more urgent and necessary for my immediate community. 
Finally, it was so-far's dialogue between artist  Luca Lum  and two urban planning professionals working within the heart of the establishment that provided an indication how much local communities were still being heard and prioritised by planners who were staying close to the ground, rather than just staring at a flat data dashboard. Smart cities can often be packaged as cosmopolitan no-places ( u-topia ) [02], but, as I became more aware, locality is everything. Locality is where difference, diversity, minorities and alternative histories manifest themselves, and these should not be sacrificed for the sake of the digital, no matter how empowering its high speeds and efficiencies may seem.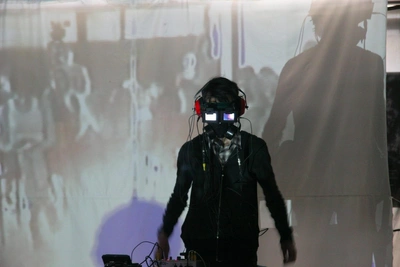 So, whether it concerns the Bangladeshi migrant workers living at my backdoor (I now reside on the borderline of Little India) [03] or the bulldozed villagers as far off as Daechoori, South Korea living in the shadow of trans-Pacific surveillance systems, the promises of access must be questioned, and the aspirations of smartness mitigated until these outlying individuals are as much a part of the narrative as the government agencies and big tech companies steering the ship. so-far's Issue 01 became an attempt to include them, and however meagre, it was nevertheless a beginning. I have got everything to hide — or rather, to protect — in my encountering others at the opposite end of this widening digital divide, and in my growing understanding of digital human rights, or dignity in the age of big data. ‍
Just as governance specialist Noah Raford speculated at the potential for the hyper intelligent cities of the future to redistribute power, political rights and influence between humans and machines, perhaps we owe it to ourselves to prepare ourselves for this redistribution before it creeps up on us, takes us unawares. How can we consolidate, organise and educate? How can we learn, before the city exceeds us? I have since retracted my facile declarations, and hang onto these unanswerable questions instead.
‍
Thank you for reading!
‍
Christina J. Chua
Chief Editor
01

.

"What Are Smart Cities", CB Insights, accessed 31 July 2019, https://www.cbinsights.com/research/what-are-smart-cities/. ‍

02

.

In 1516, Sir Thomas More coined the word "utopia", punning on two Greek words, eu-topos meaning "a good place", and ou-topos meaning "no place".

03

.

Kenneth Tay alighted on the beginnings of the Smart Nation policy with increased surveillance as a response to the riots in Little India in December 2013.