Frankenstein 201
Issue 2: Artificial Intelligence presents an anthropocentric perspective on our manmade creations, comparing their potentials to the various faculties of the human species.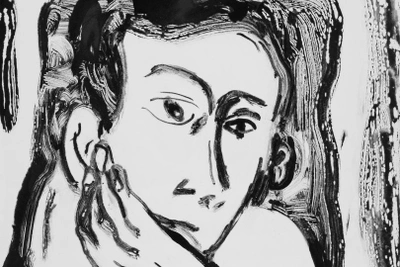 "A new species would bless me as its creator and source; many happy and excellent natures would owe their being to me."

- Dr. Frankenstein,  Frankenstein by Mary Shelley
Over two centuries ago, the world witnessed the Year Without a Summer, when apocalyptic weather and an agricultural crisis were reported in parts of North America, Europe and Asia. These aberrant conditions had been triggered by the dispersal of ash from the massive volcanic eruption of Mount Tambora in the Dutch East Indies (present-day Indonesia) the year before [01]. That indelible summer, crops in New England were assaulted by a deadly frost [02]. The Yangtze Valley flooded. In Switzerland, an ice dam formed [03]. Mary Wollstonecraft Shelley was just 19 years old at the time, and spent the season in Geneva in the company of her lover, Percy Shelley, and fellow Romantic writers Lord Byron and John William Polidori. One rainy, freezing evening, they challenged each other to a competition to see who could write the most terrifying horror story. The result, published three years later, was a groundbreaking book, fully titled Frankenstein; or, The Modern Prometheus .
Many of us are familiar with the story, if not by reading it, then through popular culture's often caricatured representations of the monster. But recall that the book is not named after the monster. Shelley's title, as well as her cautionary subtitle, refer to Victor Frankenstein, the doctor [04] who awakens this sentient being through a series of surreptitious experiments [05]. Indeed, Dr. Frankenstein — not the monster — is the focal point of the narrative and, for the most part, its central voice. Even in the six chapters when the creature speaks of his experience, it is the doctor who is listening, interpreting and re-narrating on his behalf. On his death bed, Victor relays his fateful story to an explorer who has rescued him from the glacial wastes of the Arctic Circle, where the doctor had been pursuing this creature unto the very ends of the earth. 
It is this anthropocentric perspective that SO-FAR's Issue 2 will uphold as a framework and point of entry for a six month-long survey of the development of artificial intelligence, 201 years after Frankenstein . Six chapters released from August to January will include dialogues and interviews between artists, technologists, start-up founders and researchers, as well as contributions from poets and creative writers. Month by month, these chapters will peel back layers of the human experience, from our physical, mental and emotional, to our moral and even spiritual faculties, as we seek to understand how these machines are so swiftly learning from us. 
Chapter 1, "Frankenstein" moves from this introductory overview of the novel to present a simple primer on the rudimentary language, concepts and history of machine learning. Artist, techie and educator Andreas Schlegel explains these basics to a former chemical engineer from an older generation, Hock Lin Chua.
[ Spoiler Alert: If you have not read Frankenstein , this introductory summary might slightly spoil it for you, though we won't give away the major plot twists. Go read the book! ]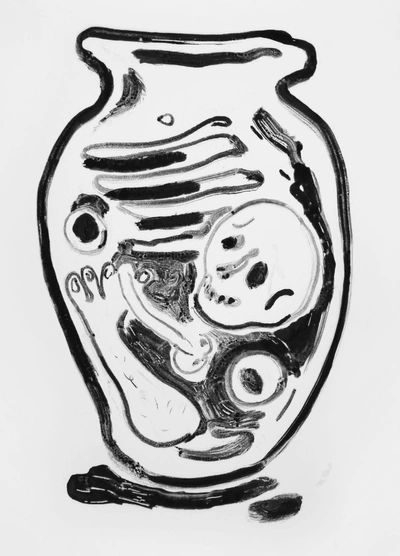 Upon this foundation, SO-FAR then launches into the meat of the Issue. Chapter 2, "Body & Hands" takes its cue from Dr. Frankenstein's elaborate process of stitching together the body parts of cadavers obtained from the "dissecting room and the slaughterhouse". Frankenstein admits that the task ahead of him is exceedingly complex. In our contemporary context of the data body, Silicon Valley now has an apt word for his description: granular. 
"Although I possessed the capacity of bestowing animation, yet to prepare a frame for the reception of it, with all its intricacies of fibres, muscles, and veins, still remained a work of inconceivable difficulty and labour."

- Dr. Frankenstein
And still he persists, and succeeds, exclaiming at the marvel of his own creation, "His limbs were in proportion, and I had selected his features as beautiful. Beautiful!" Along these refrains, Chapter 2 begins with code and media artist Kyle McDonald's working notes on how he trained an AI to dance, then to accompany a human dancer from dance troupe Elevenplay. Considering another possibility of hands in tango with a (sewing) machine, SO-FAR commissions poet Adam Staley Groves to respond to embroideries by textiles artist Ryo Matsuoka. Yet to move past Dr. Frankenstein and to stretch complexity beyond its own limits, abstraction must ensue. SO-FAR speaks with Internet artist Tara Kelton and Malavika Jayaram, Director of think tank the Digital Asia Hub, on how AI enables the disappearance of the human body in abstract, surrogate labour and the ethical pitfalls pockmarking this issue. 
Chapter 3, "Eyes & Vision" follows the journey of the creature, as he takes over the doctor's narrative to recount his first sensation upon emerging into consciousness being a fluctuation of oppressive light and heavy darkness. 
"By degrees, I remember, a stronger light pressed upon my nerves, so that I was obliged to shut my eyes. Darkness then came over me and troubled me, but hardly had I felt this when, by opening my eyes, as I now suppose, the light poured in upon me again. "

- The creature
Stimulated by the visibility from Google DeepDream's leak in 2015 [06], AI has come to the forefront of visual culture. The new light found in machine vision is ordaining new ways of seeing through augmented (AR) and virtual reality, or identifying through facial recognition, image tagging, and deepfakes. SO-FAR takes contemporary artist Weixin Chong through a Spark AR tutorial with Haikel Yusuff, the lead designer of MeshMinds, a creative technology studio. The chapter goes off on a tangent as writer Sihan Tan presents a short story about a man who has a peculiar attachment to a pair of binoculars. Finally, art writer Rachel Tan investigates how abstract painter Genevieve Chua references the visual logic of autonomous vehicles as they navigate nature and their surroundings.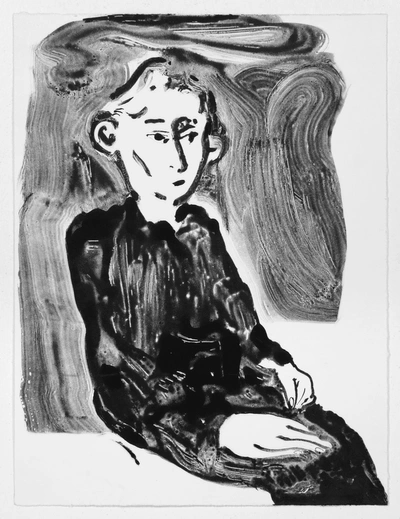 Indeed, visions of nature at its most terrifying and sublime often overwhelm both Dr. Frankenstein and his creation. The ice dam of the Year without a Summer comes to mind, as does the tradition of Mary Shelley's contemporaries, the Romantics. 
"I remembered the effect that the view of the tremendous and ever-moving glacier had produced upon my mind when I first saw it. It had then filled me with a sublime ecstasy that gave wings to the soul and allowed it to soar from the obscure world to light and joy. The sight of the awful and majestic in nature had indeed always the effect of solemnising my mind and causing me to forget the passing cares of life."

- Dr. Frankenstein
Yet it is also the fecundity of Shelley's language itself that animates Frankenstein's creation. Through observing a family from a distance, he acquires the faculty of speech and learns the nuances of language. 
"I found that these people possessed a method of communicating their experience and feelings to one another by articulate sounds. I perceived that the words they spoke sometimes produced pleasure or pain, smiles or sadness, in the minds and countenances of the hearers. This was indeed a godlike science, and I ardently desired to become acquainted with it… By great application, … I learned and applied the words, 'fire,' 'milk,' 'bread,' and 'wood.' I learned also the names of the cottagers themselves."

- The creature
Chapter 4, "Language & Voice" surveys the development of natural language processing (NLP), and how humans are reading, writing and communicating with everything from chatbots, to predictive text, home assistants that are part of the miscellaneous Internet of Things (IoT), and so much more. Artist and programmer Krister Olsson, who has been working on an AI codex of typography, speaks with performance artist Zou Zhao Xi Xi on how machines can learn the politics of language, both in its written and spoken forms. Taking this further, SO-FAR moderates a conversation between AI artist Libby Heaney and technologist Gavin Starks on citizenship, nationalism, agency and truth, all inflected and in flux by these new technologies. Layering the written word, silhouettes and the body, artist Nina Djekić submits a creative text and series of images related to gait recognition. 
Back to the shadows, where the creature sits and watches. He continues to narrate his learning of language by spying on the family's interactions, and as a matter of course, this leads him to a greater stimulus of thought. 
"My thoughts now became more active, and I longed to discover the motives and feelings of these lovely creatures; I was inquisitive to know why Felix appeared so miserable and Agatha so sad."

- The creature
His knowledge of "the science of letters" in overhearing Felix's readings of Volney's Ruins of Empires  and acquiring other classic books like Paradise Lost  inclines him to marvel at the riddles of morality. 
"Was man, indeed, at once so powerful, so virtuous and magnificent, yet so vicious and base? He appeared at one time a mere scion of the evil principle and at another as all that can be conceived of noble and godlike… For a long time I could not conceive how one man could go forth to murder his fellow, or even why there were laws and governments; but when I heard details of vice and bloodshed, my wonder ceased and I turned away with disgust and loathing."

- The creature
Chapter 5, "Thought & Personhood" takes us another step deeper into the consciousness, integrity and morality of our machines. New media art collective INTER—MISSION (Teow Yue Han and Urich Lau) spend an evening in the lab with roboticist Dr. Marcelo Ang, probing him with questions that we all would like to ask. SO-FAR again hosts Yue Han with co-founder of start-up BasisAI Liu Feng-Yuan on the governance of AI, and how he is creating algorithms that mitigate bias. And finally, curator Magdalena Magiera moderates a conversation with digital artist Brandon Tay and Kenric McDowell, who leads Google's new Artists + Machine Intelligence program, on the multi-faceted nature of machine consciousness, cultural paradigms that may assist in our understanding, as well as the challenges we face as we look into the future.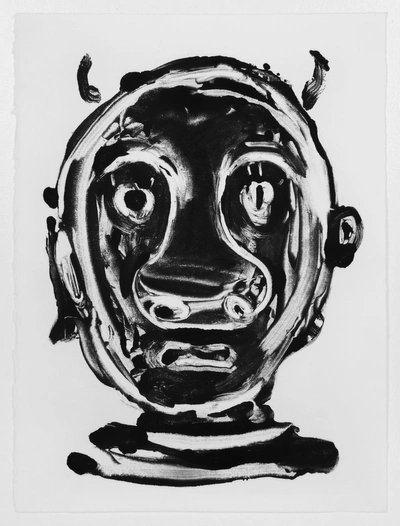 What comes next is tragic and terrifying. Frankenstein  culminates in a grave turn of events that end in murder, and we follow the doctor to the edges of the known world as he hunts down his creature with a vengeance. In his desperation, Victor summons "ministers of vengeance" from nature, Night, and the depths of his own grief. 
"By the sacred earth on which I kneel, by the shades that wander near me, by the deep and eternal grief that I feel, I swear; and by thee, O Night, and the spirits that preside over thee, to pursue the daemon who caused this misery, until he or I shall perish in mortal conflict."

- Dr. Frankenstein
It could be that this summoning emboldens him with an equivalent stamina and power that he had first imbued his own creature with, giving him the superhuman strength to venture far into the frosted wastes of the Arctic. In this vein, Issue 2 concludes with Chapter 6, "Soul & Spirit", as we peer into the supernatural potentials of artificial intelligence. Curator Deborah Lim converses with new media artist Choy Ka Fai on his quest to train an AI to enter into a state of trance. At the very end of it, artist and writer Luca Lum folds in all in together with a hallucinatory, poetic postscript. 
These six chapters will be occasionally supplemented by the work of several other artists, Juka Araikawa, Joshua Miller and vtol. The articles are always book-ended by a curated selection of artworks for sale, and the proceeds go towards supporting the artists themselves, as well as sustaining the SO-FAR platform. We hope that you will be as intrigued as we are to discover that the objects, videos, performances, sculptures and paintings that these artists make are only the beginnings of what is a far deeper rabbit-hole of interrogatory practices and forward-thinking research. 
Ultimately, the future is why we are here. Although we have trekked through Victor Frankenstein's voice, and via his, the creature's voice thus far, the novel is really framed within another frame — that of the explorer Captain Walton as he composes letters telling Victor's extraordinary stories to his sister, Margaret. Walton is the doctor's unintended caretaker, but he is also the listener, reader, writer and meta-narrator, all together. At the time of the writing, he is on an expedition to discover the North Pole. Yet the Captain's liminal and relatively neutral presence at both the edges of the narrative and the edges of the world places him in an even more curious position, in terms of time and space. In this apocalyptic Year Without a Summer, is Walton steering a ship from or into the future? Two hundred and one years on, we join him at the deck, reading, listening and yearning for direction.
"How all this will terminate, I know not…"

- Captain Walton
01

.

Tambora, Indonesian Volcano (Tambora Volcano Part I): Tambora: The Year Without A Summer Anthony Tully, Indodigest, archived on June 15, 2006. https://web.archive.org/web/20060615181454/http://indodigest.com/indonesia-special-article-19.html

02

.

Nicholas Bennet, Domestic Journal, May–September 1816, Western Reserve Historical Society ms. V:B-68, quoted in Wergland, One Shaker Life: Isaac Newton Youngs, 1793–1865, chapter 2.

03

.

This ice dam at the Giétro Glacier in western Switzerland, its collapse and the ensuing flood is fully described in Jean M. Grove, Little Ice Ages, Ancient and Modern (as The Little Ice Age 1988) rev. ed. 2004:161.

04

.

The doctor is actually never even called a "scientist". The word had not yet existed at the time, and was only coined over a decade later.

05

.

These experiments referenced current scientific developments at the time, called galvanism, the stimulation of the muscles of animal or human corpses with electric currents. When Mary Shelley was of a younger age in 1803, there had been a famous public demonstration where the physicist Giovanni Aldini performed this technique on the corpse of an executed criminal. Although it twitched and moved, the corpse of course never came to life. Nonetheless, considering its historical context, Frankenstein legitimately proposed the near future of science in its own day and age.

06

.

DeepDream is a programme created by Google engineer Alexander Mordvintsev which uses neural networks to enhance patterns in images, creating dreamy, hallucinogenic results. In 2015, Google posted the computer vision software on GitHub, and many more applications sprung up so that the DeepDream technique went viral. Check out the original open source here: https://github.com/google/deepdream